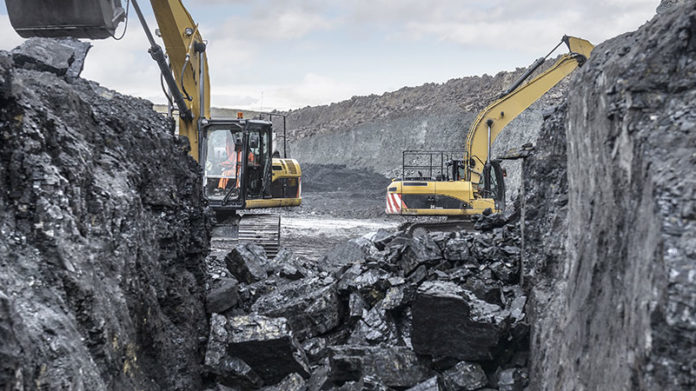 MINERGY, a Botswana coal development company, was finalising a coal sales agreement with a buyer for 120,000 tons – roughly 10% of production from its newly commissioned Masama mine – and was confident of signing more.
"The team is extremely proud of what has been achieved in a relatively short period of time, not only for Minergy but for the development of the coal sector in Botswana," said Morné du Plessis, CEO of the company in a statement. Masama was commissioned earlier this year after less than two years of development.
Minergy is mining about 110,000 tons per month, which translates into sales of 70,000 to 80,000 tons of saleable coal monthly. However, the saleable coal is expected to increase to 100,000 tons per month in early 2020, the company said.
A life of mine of 22 years had been identified in which 82 million tones (Mt) of coal would be mined from an open cast mine. Total reserves that can be mined through open cast method are between 55Mt to 65Mt of which 30Mt to 40Mt would be sold. However, there were plans to extend the mine life through the development of an underground section as the entire Masama prospect contained an estimated 386Mt in resources.
"Depending on the economics at the time, opportunities to significantly increase production include increased supply to industrial customers, export opportunities, or power generation," the company said. "Increased production would require additional capital expenditure primarily to increase the capacity of washing plant and plant infrastructure, and completion of an additional box cut," it added.
In preparation for a full mine plan development, the company is working on a technical review. So far, based on the information to hand, the mine has a net present value of between $100m to $130m assuming a blended average selling price of $50 to $55/ton. Payback on the mine as it has been currently developed is two years.
Botswana's coal industry has been dormant for years despite several attempts to build mines in the southern African country. One of the major problems has been infrastructure development. However, South Africa's Transnet, the state-owned transport company, is hoping to expand the Lephalele railway line that is forecast to improve trade flows to Richards Bay Coal Terminal as well as in to South Africa's inland market.
In the meantime, Du Plessis said Minergy was pressing ahead with plans to list on London's Alternative Investment Market by the end of the year. The company, which is listed in Botswana, delayed its UK debut citing reticence by investors to commit amid the uncertainty created by the country's Brexit negotiations.