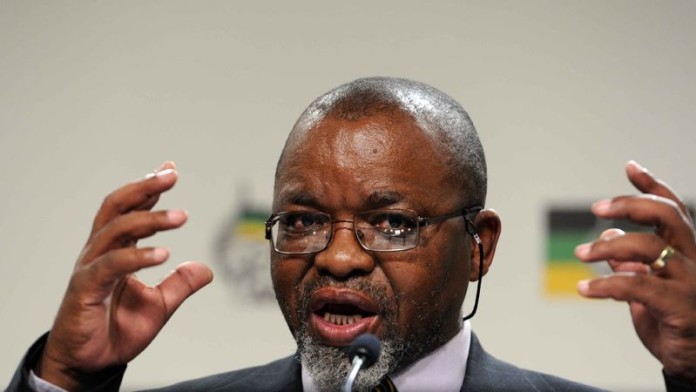 AFRICAN Exploration & Mining Finance Company (AEMFC), the state-owned mining company thought to have bid for Optimum Coal Mine, will be moved out of the Department of Minerals Resources & Energy (DMRE) in an effort to improve governance.
"The AEMFC must be out of the department," said Gwede Mantashe, minister of minerals resources and energy. "It [the DMRE) can't be regulator and licencee." Mantashe suggested AEMFC could be moved to the Department of Public Enterprises alongside Eskom, Transnet and South African Airways.
He was responding to a Miningmx question regarding the department's plans for AEMFC since it fell under Mantashe's management. The company is a scion of the Central Energy Fund (CEF) which was housed in the Department of Energy (DoE).
The DoE was merged with the DMRE as President Cyril Ramaphosa sought to slim down his cabinet, cut costs and improve the efficiency of government departments.
Asked if AEMFC had bid for Optimum Coal, Mantashe said: "I don't know. I don't tamper with what they do. All I can say is that the process [of selling Optimum Coal] is slow. There is a crisis there and it needs to be speeded up."
Optimum Coal was put into business rescue proceedings in 2017 after it became clear Gupta family-owned Tegeta Exploration & Resources was bankrupt. In August, Tegeta's owner, Oakbay Investments, failed in its bid to have BRPs removed from the company.
Optimum Coal and its sister mine, Koornfontein, is currently the subject of a second round of bidding. According to IHS Markit, the winner for the 3.5 million tons per year Koornfontein is expected to be announced by the end of September, and the new owner of the troubled 10 mt/y Optimum a few weeks later.
In the first round of bidding, which failed after Eskom declined to give its approval to the process, AEMFC formed a joint venture with Lurco Group, a privately-held coal producer. It is thought the same joint venture has been formed again.