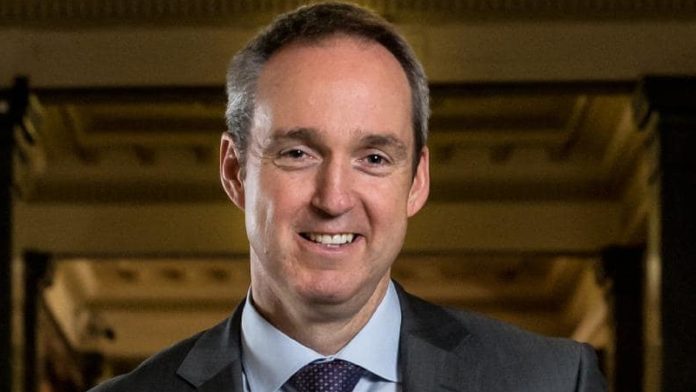 SOUTH32 kicked off its 2020 financial year in fine form boosting net cash, operating its aluminium smelters in southern Africa at full pelt whilst its Illawarra and manganese assets in Australia and South Africa respectively produced robust first quarter performances.
Graham Kerr, CEO of South32, acknowledged the strong performance and said cost controls were more important than ever as global marco-economic conditions were "… creating headwinds for our key commodities". Shares in South32 are 34% lower on the Australian Stock Exchange on a 12-month basis.
The view of Goldman Sachs, though, is that the down cycle for diversified mining firms was unlikely to be pronounced given the far improved sectoral balance sheet. The average gearing of the large mining firms was less than 0.5x net debt to EBITDA. "Given the miners' capacity to generate positive free cash flow at prices some 15% below spot … we do not anticipate a deep down cycle for the miners," it said in a report today.
Despite the market overlay, South32 allocated a further $74m to on-market share buy-backs taking total share buy-backs to $1.06bn of its planned $1.25bn capital management program. Even after the allocation, cash increased $163m to $527m following an unwind in working capital in the quarter.
South32 reported a 30% lift in production at Illawarra Metallurgical Coal as the longwalls performed strongly following the completion of two moves in the previous quarter. The aluminium smelters Mozal (Mozambique) and Hillside (South Africa) tested their maximum technical capacity despite load-shedding which is regularly imposed by Eskom (and was widened to society at large this week). Hillside also completed a "… major workforce restructure in the June 2019 quarter," said South32.
Annual production guidance at all of South32's operations was unchanged following the quarter including at its manganese ore mines in South Africa's Northern Cape province. The market remains relatively strong enabling the company to use higher cost trucking in order to freight material to market. It also completed maintenance at its Wessels mine.
Restructuring looks increasingly likely at the manganese alloy operations, however. South32 said it expected to provide an update on in the March quarter. "[C]hanges in market dynamics have reduced the attractiveness of our exposure," it said.
An update was also due following the current December quarter regarding South32's proposal to enter into exclusive negotiations with Seriti Resources to sell its 92% stake in South African Energy Coal (SAEC). The group said it remained "… on track to provide a further update to the market in the December 2019 quarter" in respect of signing a sale and purchase agreement.
SAEC had a mixed quarter. An insurance payout of $98m was received following an extended outage at its Klipspruit dragline in the previous financial year. Export sales however were 37% lower owing to lower production volumes, planned rail network maintenance and weather related port congestion at Richards Bay Coal Terminal.
Stockpiled export coal was redirected to the domestic market.
South32 said it had "progressed" a prefeasibility study on Hermosa, the US zinc prospect it bought in 2018 for $1.3bn. The study was due for completion at the half year. It had also advanced the Eagle Downs Metallurgical Coal project with an investment decision due on that venture at the half year point.