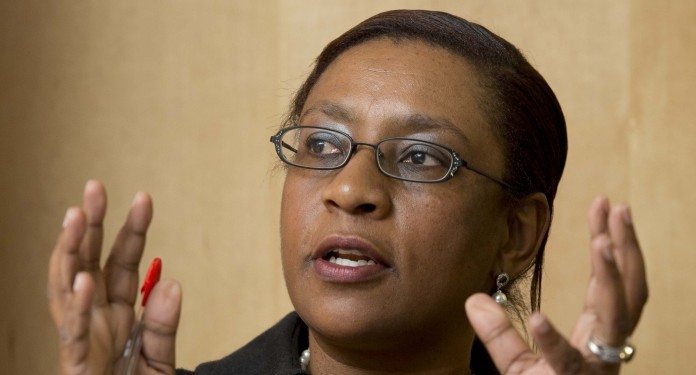 MERAFE Resources is optimistic of getting relief from crippling electricity tariff increases after getting "solid traction" in discussions with Eskom, the state-owned power company.
This was in terms of an approach Merafe made to Eskom in 2021 for a Negotiated Price Agreement (NPA). Merafe has a 20% stake in the Merafe Chrome Joint Venture with Glencore as the majority joint venture shareholder. The joint venture produced an attributable 384,000 tons of ferrochrome from 80% of installed capacity in its 2022 financial year, slightly higher than in 2021.
Japie Fullard, head of ferroalloys at Glencore said today during the presentation of Merafe's financial results for the year ended December that South Africa's energy regulator Nersa was still to review the NPA with Eskom. There were also some "specific questions" Merafe had to follow up with Eskom, but the signs were promising.
But he was upbeat on discussions. "We have really got solid traction with Eskom," he said. "We have got strong confidence the NPA will be approved." Nersa would take 90 to 120 days to adjudicate on the proposed agreement which would be followed by a 'public participation process'.
However, an NPA would not immediately result in the reopening of Merafe's Lydenburg and Waterval smelters which are currently on care and maintenance.
"If we do get the rate we will run all the models and then it's also important to note that before restarting Lydenburg there is capital we need to invest to start it up responsibly," said Fullard.
Merafe reported basic earnings for the 12 months of 56.4 South African cents a share which compares to 66.8 c for 2021. It unveiled a 13c/share final dividend, equal to R325m taking the total dividend for 2022 to 25c/share or R625m.
The lower earnings was a result of a decline in sales, partly owing to logistical problems, ferrochrome price declines, and a significant 30% increase in production cost per ton. Of this increase, chrome ore costs comprised the majority.
But electricity costs equalled 24% of total costs (27% in 2021) owing to a 9.61% increase in the tariff during the period under review. It was set to remain a major inflationary item in the current year given the increase in Eskom's tariff of 18.65%.
Zanele Matlala, CEO of Merafe, said the NPA would help narrow costs but coupled with freight and port snarl ups owing to inefficienies at Transnet, the state-owned rail and ports firm, the immediate outlook for the company's sales was "precarious".
Only 30% of Merafe's exports were transported by rail with the majority by road. This was in part to the loss of locomotives on the rail which were moved by Transnet to alleviate shortages on its coal lines. The volume of road tons was "unlikely to change" this year, said Matlala.
Transnet appears to be running at below capacity so far this year in terms of chrome exports. Fullard said current national volumes on the chrome line of about four million tons annualised was running more than 50% below the 8.4 million ton annual installed capacity. "There is definitely a huge challenge in terms of getting more product on rail," he said.
"The problems at the port are also escalating because they are designed to take from truck and rail. So if you export everything by road there is a problem at the port," he said.
South Africa's mining sector represented by the Minerals Council has formed four working committees with Transnet, including one for the chrome line in an effort to improve efficiencies and further cut incidents of vandalism and sabotage on the rail lines.
As yet, there has been little sign of improvement, but Fullard said he was hopeful. "I can tell we've got some robust discussions with them and very good initiatives and hopefully we'll be able to solve the problems. We must get more product on rail," he said.