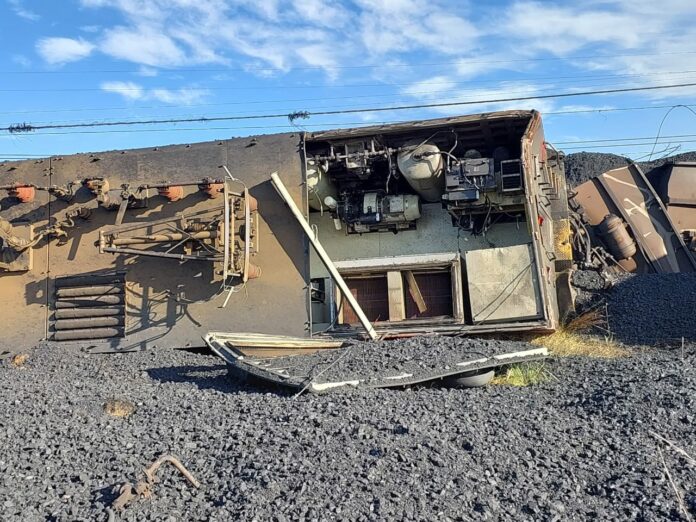 SOUTH Africa's coal industry is absorbing the news of a coal freight derailment on May 12 near Vryheid involving 56 coal-laden wagons and locomotives. An estimated 4,000 tons of coal was lost after a collision caused after staff failed to follow safety protocols.
Said an eyewitness: "50 loaded wagons started rolling out of a siding – brakes not engaged – onto the main line to Richards Bay into a loaded 100-wagon train pulled by four locos. Power [was] shut to stop the train, drivers [were] told to evacuate and wham: four locos on top of the crash, all near Broodsnyersplaas. Line closed without expected resumption date yet."
An industry source says it's unusual to have so many wagons derail. Sabotage cannot be ruled out.
According to another market source, Transnet Freight Rail has seen its tempo – the annualised volume of coal delivered to Richards Bay after the first five months of the year – fall below last year's number of 50 million tons (Mt) – itself a 30-year low.
It suggests the collaboration between the Minerals Council and Transnet aimed at ironing out inefficiencies in bulk minerals delivery across chrome, coal, manganese and iron ore has far to go.
Click on images to enlarge.