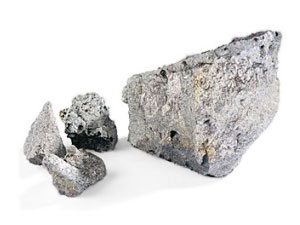 [miningmx.com] – London – listed ferrochrome producer International Ferro Metals (IFL) has put its South African subsidiary IFMSA into business rescue proceedings blaming deteriorating market conditions but also pointing a finger at Eskom and the labour unions over soaring costs and lost production.
Gold and platinum producer Pan African Resources (Pan African) will be affected by this action because Pan African's Phoenix Platinum operation recovers platinum group metals (pgm) from material taken off tailings dumps, dams and current arisings from IFMSA's operations.
Pan African spokesman Julian Gwillim said today that it was "too early' to determine what the impact would be on Phoenix.
He commented, " we have to sit down with the business rescue practitioners as well as the IFMSA management to see what's going to happen.'
The Phoenix plant cost R104m to build and is supposed to produce around 12,000oz of pgm annually. The operation has been negatively affected by availability of material suitable for treatment because of changes made to IFMSA's mining operations and produced 4,711oz of pgm in the six months to end-December from 2,987oz in the previous comparable period.
According to a statement released late yesterday by IFL the company expected to report a loss for the six months to end-June similar to the R176m it lost in the six months to end-December.
The losses resulted from falling ferrochrome prices and "rising costs and other factors which ……..are largely outside IFMSA's control.
"This includes militant union activity and a general thrust for above inflation wage hikes which have increased IFMSA's labour costs.'
But the IFL statement added, "most significant of all are the rising electricity costs and interruptions in power supply. Ferrochrome producers rely heavily on electricity for their furnaces and are particularly vulnerable to power discontinuity.
"Since 2007, Eskom "s prices have increased by 374% for heavy industrial users which equates to 21.5% per annum against CPI inflation of 6.3% per annum over that same period. In July, IFMSA lost more than 10% of its ferrochrome production because of load shedding and power trips.'
The statement also said that "during the period of business rescue IFL will seek to sell its shares in IFMSA and Purity Metals. The company is in negotiation with an interested party and has been recently approached by others in relation to a potential sale.'