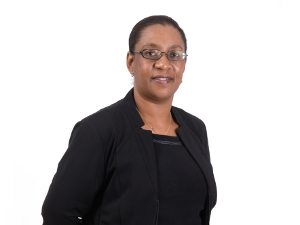 [miningmx.com] – THE export of raw chrome to China, predominantly by South Africa's platinum producers, was heavily criticised two years ago.
There was even talk the South African government would impose a temporary R100 per tonne duty on such exports while it constructed a more permanent policy to protect the local ferrochrome industry which was seeing China vacuum up market share.
That, however, is a pipe dream.
Zanele Matlala, CEO of Merafe Resources, said on March 12 her company has largely given up on government intervention even though South Africa's share of world ferrochrome output shrank again last year to 32% from 34% of the total market in 2012.
"Chrome ore imports into China increased by 30% year-on-year to 12.1 million tonnes (mt), of which 6.7mt (2012: 4.5mt) was from a South African source," said Matlala.
Global ferrochrome production was 10.2mt in 2013, 8% higher than in 2012. Ferrochrome is used in the manufacture of stainless steel and is therefore highly geared to industrial production growth.
"It has fallen by wayside,' said Matlala. "We accept it's a headwind that we have to deal with. We have been pushing for it [an export duty], but we take a view that in the long-term, it will correct itself,' she said.
One the factors that may allow the export of unbeneficiated chrome ore is that it's a valuable source of income for platinum producers who mine the mineral as a by-product of platinum group metals. Contradictory to South African government policy as that sounds, export raw dirt to China saves jobs in this instance.
Zanele also thinks ever increasing freight rate hikes will also discourage it, over time. "Once freight rates go up, the incentive will fall away,' she said.
Pricing of ferrochrome is also pretty low. Surprisingly, China's cost of production is higher than in South Africa which will also result in less Chinese production.