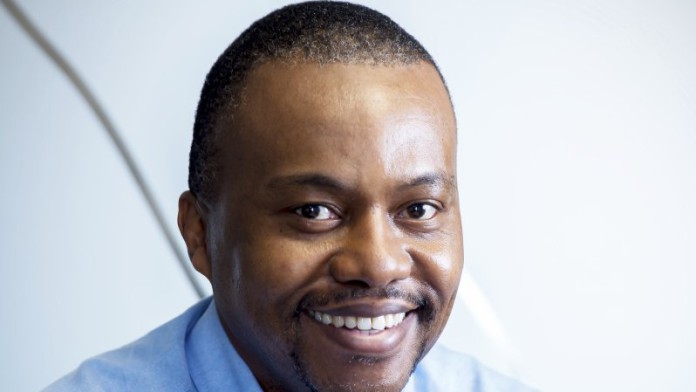 THE fluid nature of market conditions and uncertainty over the short-term future for Kumba Iron Ore were reflected in its surprise decision to pass the final dividend despite amassing R6.2bn in net cash on the balance sheet for the year ended December 31.
Themba Mkhwanazi, CEO of Kumba, said in the commentary to the firm's full-year results today that the group preferred to be conservative with capital management given market volatility. At about $86/t, the iron ore price is 87% higher year-on-year. The company didn't expect a retreat in price to previous lows, but Mkhwanazi said the firm was watchful of new supply.
Fresh production is expected principally from the majors such as BHP Billiton which will produce 25 million tonnes (Mt) of additional iron ore in the next 12 to 18 months. Rio Tinto is expected to increase output 25Mt, Vale (50Mt) while Roy Hill, the Gina Reinhardt project, will add 25Mt to the market annually.
Nonetheless, the market will be disappointed by Kumba's decision not to reinstate the dividend which would have been the first since its suspension since the interim in the 2015 financial year. "The decision not to reinstate the dividends is likely to be taken negatively by the market – especially after the significant rally in the shares recently," said Goldman Sachs in a morning note.
Said Mkhwanazi in a media call: "The board concluded that would be prudent to remain ungeared over short- to medium-term while the period of price volatility continues.
"There are also some lessons learned over past few years which means we have got to keep balance sheet strong. We are also keeping balance sheet flexibility in the light of Anglo's portfolio review".
Anglo American, which owns 70% of Kumba, said in February 2016 that it would dispose of its bulk mining operations in coal and iron ore in order to cut debt $4bn, improve its margin and focus on copper, platinum and diamonds.
A year on, however, Anglo American has disposed of about $2bn of assets but is faced with more strategic decisions amid a surprise improvement in commodity prices.
The 2016 financial year was a period of turnaround and transformation for Kumba in which it cut 4,000 jobs, adjusted the pit design at its flagship operation Sishen in order to reduce dilution, and removed two legacy issues by winning 100% of the mining rights to Sishen and agreeing to pay R2.5bn to the South African Revenue Service following a tax dispute.
In line with the operational changes at Sishen, total production was 8% lower at 41.5Mt, but higher iron ore prices and cost cutting saw an increase in the operating margin to 38% from 24%.
The outcome was a 131% improvement in Kumba's full-year share earnings to R27.30 while cash generated increased 24% to R17.2bn. Net cash improved to R6.2bn – more than a R10bn turnaround from R4.6bn of net debt as of December 31, 2015.
Kumba said that it would spend between R2.6bn and R2.8bn on capital expenditure in the current financial year, including deferred stripping, and had planned on R3.5bn to R3.7bn in capex for the 2018 financial year.
Production from Sishen in the current financial year was expected to be between 27 and 28Mt of iron ore (2016: 28.4Mt ) while Kolomela is expected to produce between 13-14Mt a year in the 2017 to 2020 financial years (2016: 12.7Mt).
Mkhwanazi said the group would focus its energies on improving productivity and by incorporating improved technology. It would also prioritise the reinstatement of the dividend, he said.
A separately constituted committee had also been established by the group to ensure "… that Kumba is in a position to sustainably continue business post an exit and that the appropriate governance is in place through an exit process".