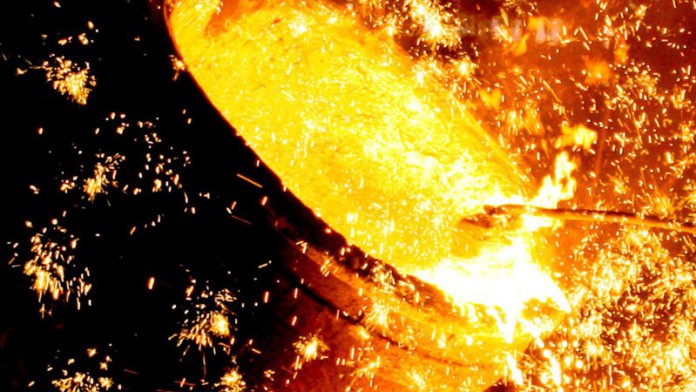 MERAFE Resources paid a four cents per share final dividend and laid in to its net debt following a roller-coaster year for ferrochrome which first plummeted to a seven-year price low before cresting to an eight-year high.
The company has a 20% stake in the Glencore-Merafe Chrome Joint Venture and derives about 85% of its revenue from production of ferrochrome, and the balance from chrome ore output, the price of which was also mercurial in the year. Chrome and ferrochrome are used in the manufacture of stainless steel.
Merafe's 2016 financial year began with significant destocking of chrome ore, ferrochrome, and stainless steel, but during the second quarter of the year there was a sudden surge in Chinese stainless steel production.
The impact on ferrochrome was dramatic.
After the second quarter European benchmark price for ferrochrome was settled at 82 US cents per pound (c/lb) – the lowest level since 2009 – the price recovered to 110c/lb by the fourth quarter – a 34% improvement in that six month period.
Set against a 4% improvement in ferrochrome production at the premises of the Glencore-Merafe Chrome Joint Venture, and with the benefits of the low cost production from its recently completed Lion II expansion, Merafe generated healthy cash that allowed it to lower its head office debt during January to R226m from R363m as of December 31, 2016.Head office debt at the same point in the 2015 financial year totalled R559m.
Merafe also has debt at the asset level in the joint venture with Glencore. As a result, net debt was R409m compared to R660m a year ago.
Zanele Matlala, CEO of Merafe, said in response to questions posed at a conference call today that the company would seek to remove all its head office debt before considering itself to be in a surplus cash position – the trigger for payment of special dividends.
"We had a target of keeping head office debt down to R300m but we have revised that by taking debt down to a target of zero," she said. Matlala added the company would retain debt in its bank facilities at the joint venture level. "We want the debt to be closer to our cash flow," she said.
There was a far greater improvement in the price of chrome ore which, owing to increased demand for ferrochrome and tightness in global chrome ore supply, increased to $390 to $400/t from $77 to $80/t – a 400% lift in the year.
The outcome was a strong showing on nearly all of Merafe's financial metrics: a 53% lift in headline earnings per share and a R100.5m dividend payout – equal to 4c/share – which dwarfs the slender R20m payout at the interim stage.
The first quarter ferrochrome price has since been settled at 165c/lb which raises the prospect that Merafe will all but remove net debt in the current financial year and improve shareholder returns.
"The price increase was indicative of a market still in deficit, and highlighted the positive sentiment for 2017," said Merafe in notes to its published financial figures.
"Stainless steel production is projected to increase by 3.5% and 3.8% in 2017 and 2018 respectively, indicating strong demand prospects for ferrochrome in the short-to-medium term," it added.
Merafe said it was "well positioned" to benefit from the increased demand, adding: "We remain on track to achieving our strategy of further reducing Merafe debt and increasing dividends".
The company was operating at some 82% of capacity having switched on one of its Rustenburg furnaces during 2016 and with another facility in Rustenburg that could be mobilised, said Matlala.