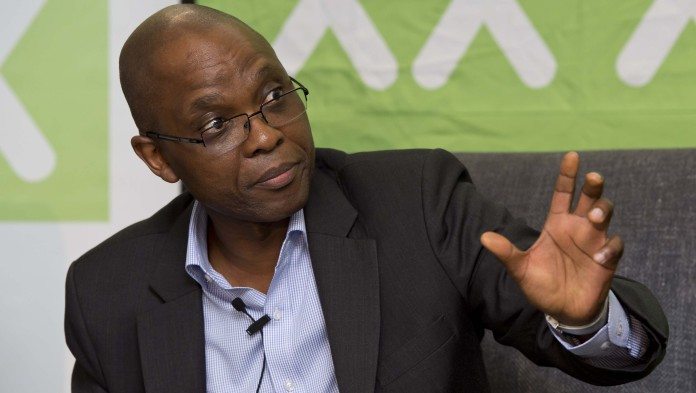 EXXARO Resources is to ask Anglo American whether it can exchange its shares in Sishen Iron Ore Company (SIOC) for a stake in Kumba Iron Ore as part of its strategy to restructure its investment portfolio.
The group announced today a number of restructuring efforts the aim of which is to squarely focus its business on coal and clean energy. As part of the restructuring, Exxaro will sell its 50% stake in Moranbah South, a joint venture with Anglo.
It is also considering selling down its 43.66% stake in Tronox, a titanium dioxide and alkali chemicals business, as well as Chifeng, an 11%-owned integrated zinc business in Mongolia. Last year it sold its Mayoko iron ore project for R670m.
"Our ability to monetise our SIOC stake is pretty much challenged in the sense that we are invested in a subsidiary company that is not listed," said Mxolisi Mgojo, CEO of Exxaro. "Besides, there is a discount in doing that," he said.
Exxaro has a 20.62% stake in SIOC which has Kumba, the listed iron ore company controlled by Anglo American, as its main shareholder. Exxaro equity accounted R2.4bn in post-tax income from SIOC in its 2016 financial year.
Said Mgojo: "So the first thing that we wish to see happening – depending on Anglo – is either we can flip up into the KIO [Kumba] level or collapse the structure.
"If that happens, it gives us a host of optionalities which we have not yet contemplated given where we are. We are hopeful that through coffees, teas and dinners we can convince Anglo to allow this, but nothing is guaranteed," he said.
Asked by Miningmx whether in doing this, Exxaro would 'buy itself a seat at the table' as Anglo restructured its bulk mining business in South Africa, Mgojo said: "I know where you are leading me.
"It's too early to say but I am not as brave as Neal [Froneman, CEO of Sibanye Gold] to buy something that is far above my own company's market capitalisation." Sibanye Gold, worth $1.7bn, has bid about $2.2bn for Stillwater Mining.
Riaan Koppeschaar, CFO of Exxaro, added that were Anglo to consolidate its export coal and Samancor Joint Venture interests into Kumba as a vehicle, Exxaro's flip up shares from SIOC would represent "a very small slice" of the overall pie.
Commenting on the planned disposal of its 50% stake in Moranbah South, located in Queensland, Australia, Mgojo said he had notified Anglo of his firm's intention.
"Anglo has pre-emptives on that project and, therefore, we can wait to negotiate something with them," he said. "If they give us a fair number, we will act on that," he added.
However, Mgojo said there was a possibility of selling the stake in Moranbah South to a third party following a number of inquiries. "It would be nice to create some competitive tension to realise the best value. Let's see.
"I like the second option better but there is a process in place that we will be starting. Our intent with our investments is to clean them out, such as Chifeng. Bar any regulatory issues we hope to clean the portfolio out by the end of the year," he said.
Exxaro is also negotiating with Anglo American over the purchase of its own pre-emptive shares in another coal venture the two companies share: Mafube.