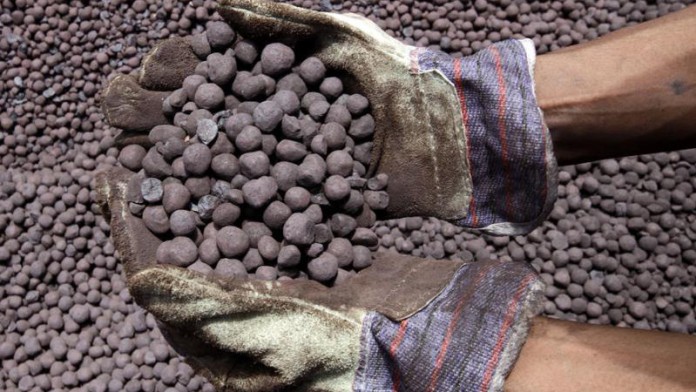 PRODUCTION at Anglo American's Brazilian iron ore mine, Minas Rio, is suspended for three months whilst the group runs checks on the integrity of a 500km pipeline that transports iron ore slurry from the mine to the port of Açu in the state of Rio de Janeiro.
This follows the detection of a second pipeline leak on March 29 in the proximity to a leak discovered about two weeks eariler on March 12. Anglo said there were no injuries in both incidents. The leak of slurry was not hazardous and water supplies had not been interrupted. Nonetheless, the suspension of the mine is a blow for the group.
Minas Rio has long been considered Anglo's white elephant after the prospect was bought at the top of the market and then overran on budget. It was written down by $4bn in 2013. However, the asset has slowly been realising its potential. In February, Anglo CEO, Mark Cutifani said the mine was expected to hit its nameplate 26.5 million tonnes/year (Mt) capacity by 2020 following the grant of another round of operating licenses.
At some 12.8Mt, year-on-year production increased 14% in Anglo's 2017 financial year. On the basis of that performance, the loss to production would be 3.2Mt which, at a spot price of $65/t is a revenue loss of $208m. Anglo said its marketing business is engaging with its customers in relation to product delivery schedules.
"Specialised technical equipment will now be used to identify any other areas of potential weakness within the pipeline," said Anglo in a statement. "Due to the length of the pipeline and the priority of ensuring the protection of the natural environment, the current expectation is that it will take approximately 90 days for the full inspection to be completed during which time operations at Minas-Rio will remain suspended," it added.
Anglo's caution comes at a time of heightened awareness regarding environmental impacts of mining in Brazi. Norsk Hydro ASA said earlier this year its Alunorte alumina refinery, also in Brazil, had halved output after a rainstorm had caused a leak which had contaminated a nearby river. In November 2015, a rupture at the tailings plant at Samarco Mineracao SA's killed as many as 19 people and devastated the region. The operation is jointly owned by BHP and Vale, Brazil's state-owned iron ore and coal company.