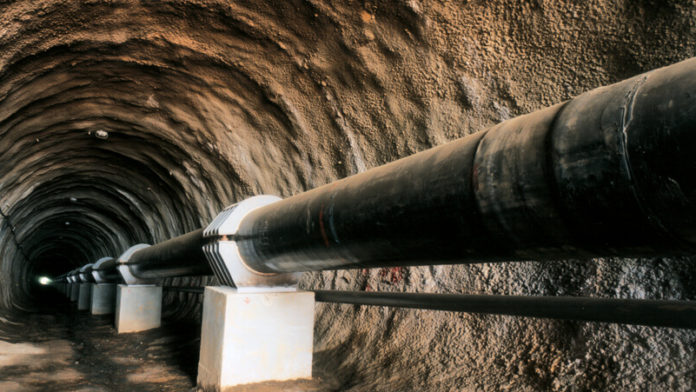 THE financial impact of Anglo American's decision to shut-down its Minas Rio iron ore mine earlier this week for 90 days will be marginal say analysts, but they were reticent to lay the matter to rest while there's a risk of further interruptions.
The shut-down came after a second leak was detected on part of a 500km pipeline that transports iron ore in slurry form from the mine site to the port in Rio de Janeiro province. The leaks were brief events – the second only eight minutes in duration – and didn't affect people nor the environment. They were also located in the same vicinity which suggests the problems with the pipeline are local.
However, the entire pipeline has to be checked amid heightened consciousness in Brazil of the potential dangers to life and environment that mining poses. The rupture in 2015 of the tailings plant at Samarco Mineracao SA – owned jointly by Vale and BHP – killed as many as 19 people and devastated the region. Roughly 50% of production at Norsk Hydro's Alunorte alumina refinery was also suspended after a mine spill contaminated a river.
"The impact is difficult to judge considering any remedial actions are as yet unknown, which could hamper restart and ramp-up timing, as well as any associate costs," said RBC Capital Markets in a note. It added that the leak wouldn't probably hamper Anglo's attempts to get government licensing for the planned ramp-up of production, but it could make the process of expansion "complex".
Goldman Sachs, which is positive on Anglo American shares, was less concerned. "While we think this is a negative in terms of sentiment, we highlight there are fundamental differences between the Minas Rio stoppage and both Samarco … and Alunorte. Key among them that at Minas Rio no one was harmed and there was no contamination of drinking water, according to news reports," it said.
UK brokerage SP Angel was more outspoken: "The Minas Rio mine is looking to increase output to 26.5 million tonnes (Mt) a year by 2019 following receipt of permit to expand operation to full capacity," it said in a note, adding that: "… pipeline bursts will likely delay these plans and negatively affect 2018 production and costs".
The financial perspective is based on expectations that the mine would have produced about 16.5Mt in 2018, generating pre-tax earnings of $224m, equal to 2.4% of total forecast group earnings. On a net asset value (NAV) basis, Minas Rio is estimated by RBC Capital Markets to be worth $3.1bn or 7% of overall operational NAV.
"At about 1.3Mt per month, this high-grade material is likely to be missed as a source of pellet feed, however we would not expect a significant impact to the iron ore market at this point," it said. Production from the mine was less than 0.5% of global supply or some 1% of the total Brazilian market. There were also developments in the world iron ore market that could offset potential demerits to Anglo, said Goldman Sachs.
The city of Handan in China's Hebei province has ordered steel mills to cut production by around 25% as part of new measures to curb pollution from April to mid-November, it said, citing a report by Reuters. "This is positive for iron ore and steel sentiment and we note that Vale traded up about 2% in trading on Monday (April 2) and would expect the steel and iron ore stocks (including Anglo) to respond positively to this news, which could offset any negative impact of the Minas Rio news," said Goldman Sachs.