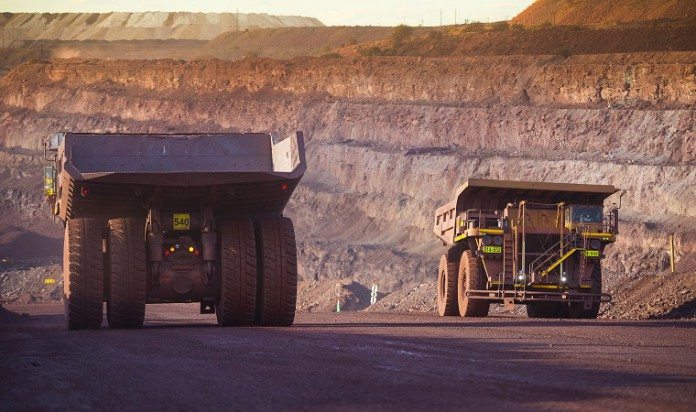 CHRISTMAS has come early this year for shareholders in Kumba Iron Ore  in the form of a revised dividend policy through which the group has kept its interim dividend near the 2017 level despite a 35% drop in headline earnings.
Kumba has declared an interim dividend for the six months to end-June of R14.51 a  share out of basic headline earnings of  931c per share  which compares with a dividend of R15.97 a share paid at the interim stage of 2017 out of earnings of R14.42.
The latest R14.51 per share pay out breaks down into a base dividend of  698c a share plus a special dividend of 753c paid out of accumulated cash reserves. According to Kumba the special dividend is a "once-off top up to reset the balance sheet net cash position given the accumulation of cash since the recovery in the iron ore market in 2016."
The new dividend policy is to pay out between 50% and 75% of headline earnings and is radically different from the previous policy in terms of which the dividend was arbitrarily decided at the discretion of management.
According to Kumba CEO Themba Mkhwanazi the new dividend policy is sustainable and will still allow the group the flexibility  to take advantage of "opportunistic"  developments in future through which it could expand or diversify operations.
He said the intention of the new policy was to indicate to shareholders and the market the confidence which Kumba management had in the sustainability of the business.
He commented, "the new policy reflects our commitment to shareholder returns while balancing the capital requirements of sustaining and growing our business."
For the six months to end-June Kumba  reported a 19% drop in earnings before interest, tax, depreciation and amortisation (EBITDA) to R7bn because of the stronger rand and lower iron ore prices which resulted in a 35% fall in headline earnings to 931c a share.
But attributable free cash flow still amounted to R2.8bn which boosted Kumba's total net cash position to R11.7bn.
Mkhwanazi  stated production guidance  for the year to end-December 2018 at 43mt -44mt from 44mt – 45mt in 2017 and guided total sales for the year at 42mt – 44mt.