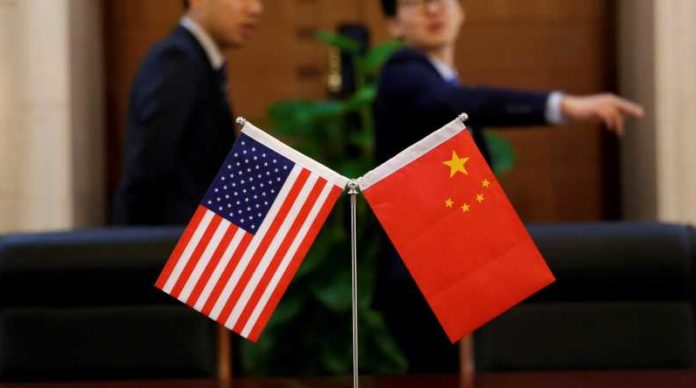 ASSORE, the miner and marketer of metals used in steelmaking, emerged unscathed by the US/China trade wars in its year to June.
But in the last few months the drag of trade tariffs on China's exports of stainless steel products to the US has started to be felt in Assore's chrome division, CEO Charles Walters said on Thursday. The current index price for 44% chrome has fallen to about $185/tonne compared with an average of $224/t in the year to June.
He said the iron ore and manganese divisions, which are more exposed to the crude steel industry, remained resilient. Assore has also benefited from growth in alloy demand from US steel manufacturers.
Assore's main assets are 50% of manganese and iron ore company Assmang, with African Rainbow Minerals as its partner, and 100% of Dwarsrivier underground chrome mine. It also has stakes in ferroalloy smelters in Malaysia and South Africa. Assore's mines can produce higher grades of material, which are increasingly demanded by China as a result of government policies to curb pollution, since they are more energy-efficient.
Although higher volumes than last year were mined and sold and selling prices remained firm, the benefits were partly offset by a higher average rand/dollar exchange rate during the period. The average price for 62% Fe (iron) content iron ore fines delivered to China in the year to June was stable at $69/t. The average manganese index price for 44% grade material was $6.88/dmtu (dry metric tonne unit), up 19%.
Assore's headline earnings were flat but the annual dividend was hiked by 57% to R22 a share from R14, reflecting continuing cash generation. With a strong balance sheet, Assore is able to reinvest in its operations without incurring debt.
Assmang has now approved spending another R2.7bn over the next few years to modernise the Gloria mine, part of its Black Rock manganese complex. This will restore capacity at Gloria to about a million tonnes a year from 500,000 t/year at present and give Black Rock more flexibility to produce different premium-priced grades.
By end June, Assmang had spent 90% of the R6.7bn capital already committed to expanding Black Rock's production to four million tonnes/year by 2020.
Walters said under the second manganese rail capacity agreement signed between Transnet and producers, Assmang had an allocation of four million tonnes/year on the rail line, which was sufficient for its needs.
Kumba Iron Ore, whose Northern Cape iron ore mines are close to Assmang's, announced earlier this year it had experienced disruptions and derailments on Transnet rail line taking its iron ore to the port of Saldanha. But Walters said Assmang had had a good year, with no similar problems.
"A lot of work goes into planning our inventory levels as the mines and ports to meet shipments," he said. "Transnet delivered as required and we work closely with them to manage our allocations."