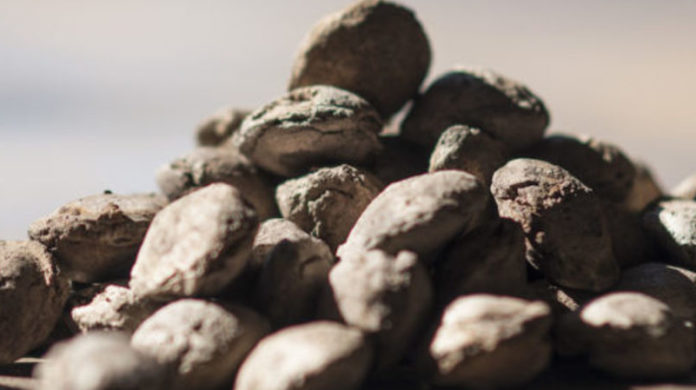 BUSHVELD Minerals was absorbing the potential market disruption caused by the COVID-19 pandemic before publishing the results of a bankable feasibility study into the expansion of its Vanchem vanadium processing facilities.
Fortune Mojapelo, CEO of Bushveld Minerals, said in a first quarter presentation today that a scoping study had been completed on the expansion.
"The only outstanding issue is what the implications would be of COVID-19 on ramp up. Once that is finalised, we will provide more clarity," he said.
Expanding Vanchem will take Bushveld Minerals production of vanadium to about 10,000 metric tons (t) a year. The facilities, bought last year for about $53m, have third party inventory for this year, but the ultimate aim was to supply Vanchem from Mokopane, a vanadium deposit north of Vanchem in the northern reach of the Bushveld Complex. A definitive feasibility study on developing Mokopane has been put on hold.
Mojapelo said that whilst vanadium demand was expected to be firm in the medium- to long-term – a function of economic stimulus efforts in the US and China – the immediate aftermath of the COVID-19 was hard to see through.
As a result, the firm withdrew production guidance for its 2020 financial year. It also drew down the R175m revolving credit facility portion of some R375m in new facilities negotiated with Nedbank, a South African lender, in order to shore up its balance sheet. As of quarter-end, the company had cash and equivalents of $34.4m including the Nedbank facilities.
A review of operational expenditure was also underway which could include deferring non-critical growth associated capital expenditure across the mining, processing and energy businesses. Mojapelo insisted, however, the company's growth strategy remained intact.
"We retain a positive view on the vanadium market in medium to long term, and we have not abandoned the growth strategy," he said.
The company had also made relatively light of interruptions posed by a combination of Eskom-related load-shedding, heavy rains and the initial effects of COVID-19 in terms of its first quarter production numbers.
Mojapelo said the company had not declared a force majeure, delivering into all contracts despite freight limitations imposed nationally by the South African government. The firm had also continued to pay employees during the 21-day lockdown, which was extended another 14-days during which open cast and underground mines were permitted to resume at 100% and 50% people capacity respectively.
Vanadium production – sold as Nitrovan, a beneficiated product – from Bushveld's flagship Vametco mine totalled 652t (2019 Q1: 649t) of which 482t was attributable. Vanchem produced 219t for the quarter.
The lockdown also allowed Bushveld to bring forward annual maintenance effectively saving about five days of production that would have been incurred later in the year.
"Bushveld appears to be weathering the Coronavirus Lockdown in South Africa remarkably well through the processing of stockpiles and use of social distancing and anti-viral hygiene," said SP Angel. SP Angel is Bushveld's nominated advisor and broker.