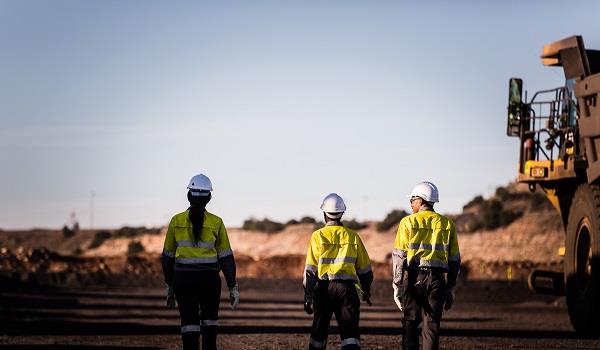 SOUTH32 said there was an improvement in fourth quarter sales from South Africa with volumes increasing on road and rail despite persistent challenges at Transnet, the country's  rail and ports company.
Manganese ore sales increased 10% to 541,000 tons in the three months owing to improved third-party truck and rail availability, the company said. This was partly offset by wet weather which delayed loading at ports, South32 added.
Sales of the mineral for the year totalled 2.07 million tons (Mt), a 5% year-on-year decline even as production increased 2% to 2.11 million tons and exceeding guidance by 5%.
Aluminium production from South32's Hillside operation increased to a record 719,000 tons in the 2023 financial year "as the smelter continued to test its maximum technical capacity despite the impact of elevated loadshedding," the company said.
Sales of aluminium was 6% lower in the quarter, however, falling to 185,000 tons and taking full year sales to 719,000 tons, a 1% year-on-year increase. Production guidance for the 2024 financial year is unchanged at 720,000 tons.
Sales volumes from South32's Mozambique aluminium smelter Mozal increased 165% year-on-year partly as a result of increasing its stake in the business but also because it sold all of its below specification material produced in the prior quarter at "a modest discount" to the group's other LME-linked aluminium sales.
Production guidance for the current financial year has been revised to 365,000 tons as nameplate production rates are expected to be achieved in the December quarter.
The bad news for South32 was notice it would take a $1.3bn one-off charge in the 2023 fiscal year against its Hermosa project in Arizona. This was owing to inflationary pressures that pushed up prices of steel, cement and electrical components. As a result, South32 has forecast higher pre-production expenditure estimates for the project.
"We are disappointed by the delays resulting from the impact of Covid-19, the significant dewatering requirements and current inflationary market conditions," CEO Graham Kerr was quoted as saying in an article by Reuters republished in BusinessLive.
"The feasibility study for Taylor remains on track and will benefit from a 41% increase in measured mineral resource announced today [Monday]," Kerr said.
"The impairment charge is obviously a big setback for the business, which is why the stock is under pressure," said Josh Gilbert, market analyst at eToro AUS Capital. "Investors will soon begin to lose patience with South32, with shares marginally gaining over the last five years and well underperforming the broader materials sector," added Josh.