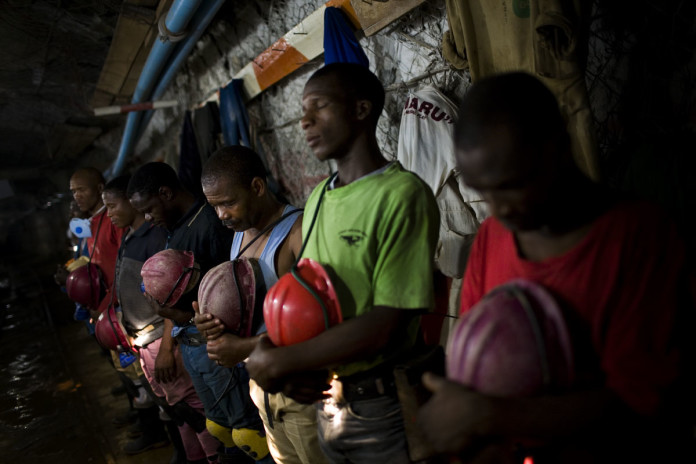 Article corrected in the eighth par to show Neal Froneman saying on the assumption two mines were equally safe, it was only logical that the mine with a greater number of employees was likely to suffer more fatalities.
SIBANYE-Stillwater's said it had located a fourth body after announcing on June 11 that five employees were missing – three of whom had been recovered but found to have died – after they entered an abandoned working place at Kloof's Ikamva shaft on the West Rand.
"Specialised proto teams have been working through the night to locate and retrieve the employee but it is currently uncertain how long the retrieval process will take," said Sibanye-Stillwater in an announcement this morning. "The search for the fifth employee continues and further updates will be issued when more information becomes available."
This latest incident continues the group's health and safety nightmare and is despite calls by Sibanye-Stillwater CEO, Neal Froneman, for stakeholders to redouble efforts to improve on a dismal recent safety track-record.
"The incident started yesterday after five employees entered an abandoned working area and sadly four out of the five employees passed away. A thorough investigation will be undertaken into the incident," the company said.
Sibanye-Stillwater said last night that the Department of Mineral Resources and all unions had been informed. The fatalities means 10 miners have been killed at the company's facilities since May 4 when seismicity triggered a rockfall in which seven employees died. Another miner died in a separate incident at Driefontein.
The National Union of Mineworkers said it was not known how the incident that took lives occurred. "It seems that disasters have become the order of the day at Sibanye Stillwater and as NUM we are highly disturbed and angered by this as this company is leading the pack in terms fatalities and the number of deaths per mine," said Peter Bailey, NUM Health, and Safety chairperson.
Froneman told investors on June 7 that most accidents and fatalities underground were "… due to human behaviour". He added that: "Unions have to play a role rather than sit on the sidelines and just criticise". Unions and the company had recently convened a safety summit and had scheduled a follow-up meeting to "develop workstreams" on June 15. "This is a very significant breakthrough," said Froneman.
He added that seismicity, which was behind the recent underground fatalities, was a normal part of deep-level underground gold mining. He also said that assuming two mines were equally safe it was only logical that the mine with a greater number of employees was likely to suffer more fatalities. Sibanye-Stillwater employs three to four times more people than other South African gold mining firms.
Accidents that result in fatalities also have an economic as well as a human impact. Froneman said the next quarter or two would be difficult for Driefontein following its spate of accidents. Mining operations are normally stopped in order to allow for an investigation into an accident.
Mining operations at Kloof's Ikamva shaft have been suspended for a day of mourning, said Sibanye-Stillwater.
Safety incidents interrupting gold mining production was one of the factors that had led to a 42% decline in Sibanye-Stillwater's share price since the beginning of the year along with other important factors such as its relatively high debt levels and uncertainty regarding a proposed merger with Lonmin.
The share had staged a long-awaited recovery since the last week of May increasing about 23% notwithstanding a 2% decline today – a fall that was in line with other gold mining firms including Harmony Gold, Gold Fields and AngloGold Ashanti.