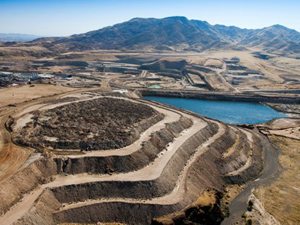 PALADIN Energy, the Namibia-focused uranium producer, said it had appointed Scott Sullivan, formerly GM of Newcrest Mining's Telfer gold/copper mine, as its CEO following the resignation of Alex Molyneux who ran the company for three years.
Molyneux nursed Paladin through company-threatening times following a decline in the uranium price. The company decided in May to place its Langer-Heinrich mine in Namibia on care and maintenance in the next three months until the uranium market normalised. The company also operates the Kayelekera mine in Malawi.
Sullivan's appointment is from July 1. Molyneux has offered to remain at the company for that month in order to effect the changeover in management.
"It was a very difficult time for Paladin and Alex's tenacity and relentless focus on finding and working through solutions each time we faced a new challenge was remarkable," said Rick Crabb, chairman of Paladin Energy in an announcement.