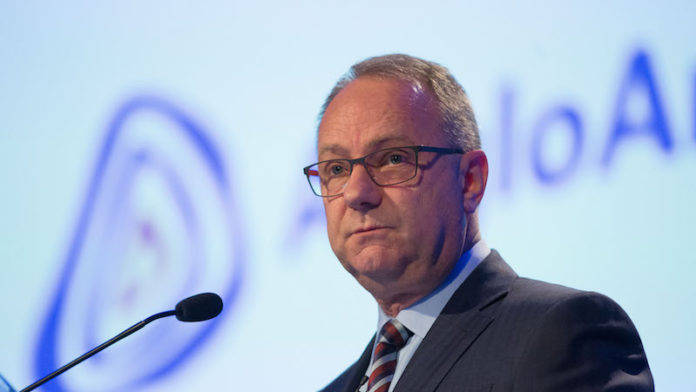 MARK Cutifani, CEO of Anglo American, said today the group's board was weighing up potential candidates to succeed him next year after indicating he was prepared to stay until the middle of 2022 "as a minimum".
Responding to a question at the Joburg Indaba, Cutifani said he had committed to stay at the company until the commissioning of Quellaveco, a $5.2bn copper project in Peru. "The project is on plan on budget despite losing six months to Covid-19," said Cutifani.
"I expect it to commission through the first half of next year and so I made it very clear to the board that was my minimum commitment," he said.
"They have been thinking through how they would like to handle the succession given that outline and time frame. And they are working through that and I'll sure they'll let us know when they've made a decision," he said.
On Tuesday, Anglo unveiled a number of senior management changes which was precipitated by the resignation of the group's head of bulk commodities, Seamus French, who departs after 14 years at the group.
According to a note by Berenberg Bank, French "is likely to have thrown his hat into the ring" to lead Anglo American amid speculation that Cutifani is preparing to step down after seven years at the mining group.
According to Sky News in August, Anglo's head of business development and strategy, Duncan Wanblad, is set to be Anglo's new CEO, effective from January. Citing City sources, the broadcaster said that an announcement could be made regarding Wanblad's appointment as early as end-October, and at the latest by the end of the year.
Wanblad (54), a mechanical engineer, was previously head of Anglo American's base metals division from 2013 to 2019. His first job was at the former South African mining house Johannesburg Consolidated Investment Company.