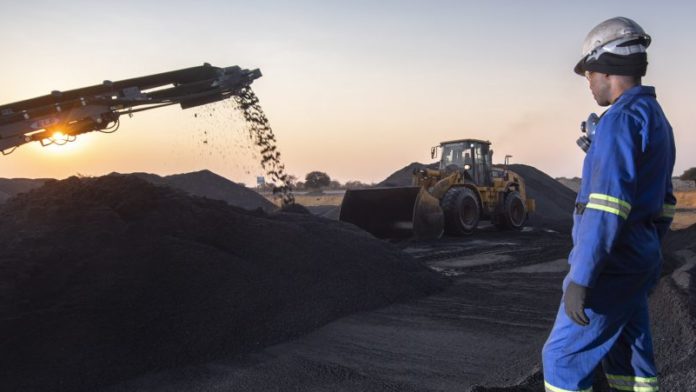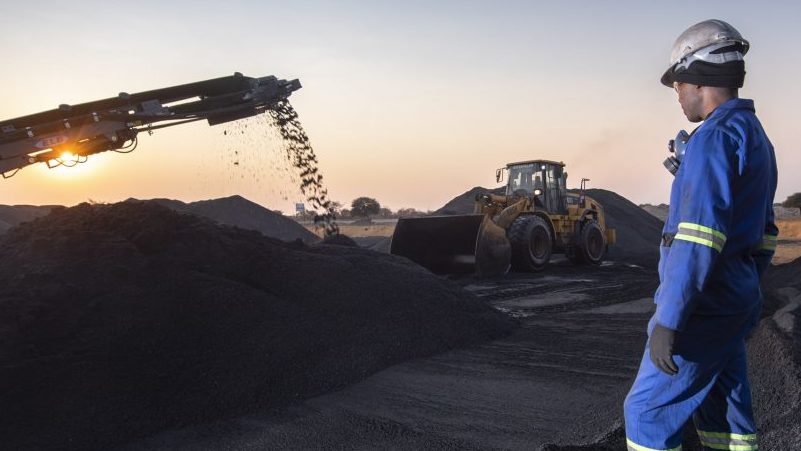 COAL was one of the few commodities that didn't record significant price gains in the 12 months ended June surveyed by auditing firm PwC's 'SA Mine' report which measures the production and financial performance of mining stocks operating in South Africa.
However, one of the survey's authors, Andries Rossouw, who is PwC Africa's energy utilities and resources leader, said the future for local coal companies was "very bright". He said more jobs would be lost in South Africa's gold sector in the next ten years than in coal.
One of the reasons for coal's resilience versus gold is that domestic demand would remain robust despite Eskom's strategy to decommission its coal-fired power stations, which would take time. Secondly, the metrics for global demand were strong in the medium-term.
"Global coal demand will remain at current levels for about two years and there will still be demand for it," he told media during the launch of SA Mine's latest edition. "On the supply side, no one is going to open a coal mine now," he added.
"If you are a producer you stand to make very good money in next five to 10 years and you can draw your line as mine tapers off. I do think there will be very good profits for coal industry," he said.
However, coal producers face a strategic dilemma as they would have to decide how to prepare for a decline in coal demand from about 2035. "The question is what do they do with those coal profits; do you reinvest; and what strategies are they following to do it?"
In September, one of South Africa's largest coal producers, Exxaro Resources outlined a long-term diversification strategy to invest in independent power production as well as in battery minerals, targeting manganese, bauxite and copper specifically.
Opportunity cost
One short term headwind for the South African coal sector is constraints on infrastructure with Transnet Freight Rail acknowledging rampant crime, vandalism and absenteeism as the main reasons why coal exports fell two million tons during the period of PwC's review.
"Transport logistics was a big challenge for the industry. TFR only makes up 20% of total payloads distributed to the coast, but that percentage has gone down due to an increase in deliveries by trucks and on the other side the limitations on Transnet (TFR) side," said Rossouw.
"Exxaro and Thungela both referred to limitations from freight rail perspective up to 20% in some cases. Clearly that isn't good."
Rossouw later told Miningmx that on based on average export coal prices to end-June, a two million ton decline in sales would be an opportunity cost of R2.4bn.
The opportunity cost would be a R4bn at current prices, however. There are no signs TFR's problems are easing. "The opportunity cost of not being able to export maximum capacity is a very real problem," said Rossouw.
Exxaro, Thungela shares undervalued
Citi maintained its buy recommendations for both Thungela Resources, the Anglo American spinoff, and Exxaro Resources owing to an improvement in the seaborne coal trade.
"We expect coal prices to edge higher into the winter," it said in a report dated October 6. "Reduced capex investments in coal mining over multiple years, alongside Covid-19 and weather related events, have resulted in significant seaborne supply shortages," it said.
Thermal coal from Richards Bay (6,000kcal) was forecast to average $105/t in 2022. "As a result of the higher price estimates and strong mark-to-market momentum in earnings, we lift our TPs for EXX and TGA (Thungela) and maintain our 'Buy' ratings," it said.
An average coal price increase ranging between 13% to 26% would offset lower iron ore prices (-14% to -15%) for Exxaro (which has a 20% stake in Sishen Iron Ore Company). Excluding income from its stake in Sishen Exxaro's core earnings before interest, tax, depreciation and amortisation (EBITDA) for the 2021 and 2022 financial years would be 20% and 32% higher than it last forecast.
Shares in Thungela were "mispriced" given its earnings potential. EBITDA for the 2023 financial year would be 169% higher than first forecast, Citi said.