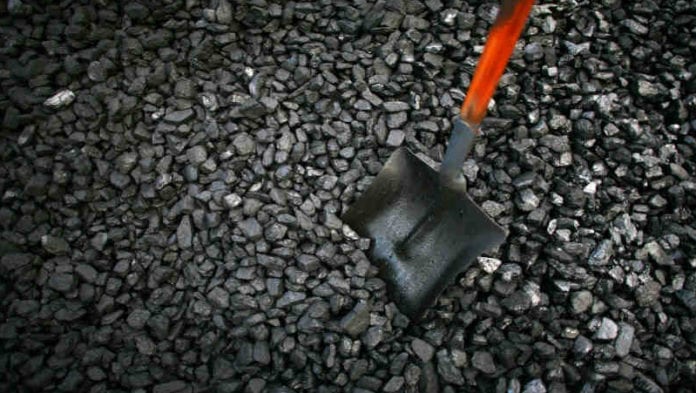 EXXARO Resources intends to diversify into the production of manganese, copper and bauxite with the aim of cutting its reliance on earnings from coal.
This would be through merger and acquisition activity, some outside of South Africa if it was successful buying bauxite. It said "… deal movement [was] underway".
According to a presentation by CEO-designate Nombasa Tsengwa on the firm's website "… Our new Exxaro Minerals business could represent 50% of expected coal EBITDA (earnings before interest, tax, depreciation and amortisation) within 10 years".
This strategy development was part of a restricted-access Capital Markets Day (CMD) that Exxaro held today with its shareholders.
The balance of Exxaro's future EBITDA would be from coal production and providing power to the small-scale mining sector as it expands its Cennergi business.
Its investment in Kumba Iron Ore – through a one fifth stake in Sishen Iron Ore Company (SIOC) – is not included in EBITDA. However, in respect of Exxaro's plans for the investment – which it once attempted to flip-up into Kumba shares – the firm's CFO Riaan Koppeschaar said the group would "look to optimise" its investment in SIOC.
Exxaro has had mixed success with business diversification. In 2018 it announced a plan to move into food and water security but didn't provide details. The company's shares were hard hit as a result. Before that it impaired an investment in an iron ore deposit in Central African Republic for R5.4bn, eventually selling the prospect.
"The plan to diversify into manganese bauxite and copper is the biggest surprise from the CMD preview, in our view," said analysts at RMB Morgan Stanley. "In the past, whenever Exxaro's management has spoken about diversification into other minerals, they've received robust resistance from investors and we'd expect to see the same this time," they said.
Tsengwa's presentation showed that manganese, copper and bauxite were considered the most attractive commodities into which it should invest owing to demand growth and as they had the lowest price risk exposure.
"We have done our homework," one slide declared with another stating that manganese opportunities were "in our own backyard" and that the industry had "an impending two million ton a year supply shortfall by 2035".
The move into bauxite would see Exxaro embarking on internationalisation with the best and largest orebodies identified in West Africa, Australia and Indonesia.
"We are closely interacting and reviewing multiple assets across the market," Exxaro said. The diversification strategy, which would be phased, was close to the company's roots as it held investments in mineral sands and base metals before deciding to focus on energy.