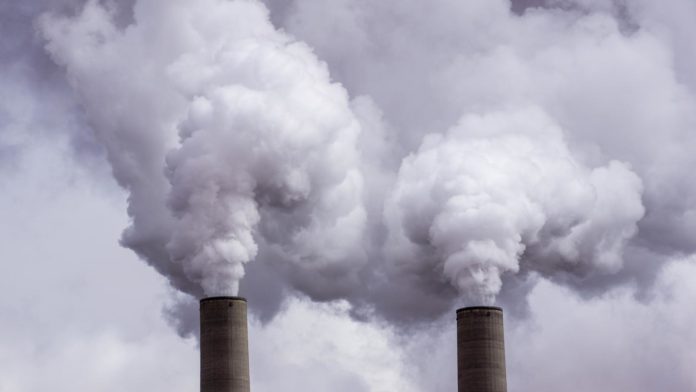 THE view of three mining executives polled by Miningmx is that a discussion about reducing greenhouse gas emissions can't exclude the rights of people in poorer economies, especially in Africa.
"Scientists are looking at just one component," said Mark Bristow, CEO of Barrick Gold, one of the world's largest gold producers. "But are we going to deny the development of mankind? If you do, you will compound the problem," he said in an interview last month. Climate change is humanity's most profound challenge, but a lack of development in undeveloped economies will also cost lives.
Climate change has long been an emotive topic in the mining sector, as it has broadly in society; probably ever since the Paris Agreement of 2016 that committed some of the world's most industrialised economies to containing global warming to two degrees Celsius above pre-industrial levels. But the debate kicked up a notch following the publication on August 9 of a report by the UN's Intergovernmental Panel on Climate Change'
The essence of the report is that it firmly blamed the globe's rising average temperatures on humans, and that without drastic measures, an average increase in the temperature of 1.5 degrees Celsius was inevitable within two decades – beyond the stretch target set in the Paris Agreement.
The document is "a code red for humanity," said Bloomberg News citing Antonio Guterres, secretary-general of the United Nations. "This report must sound the death knell for coal and fossil fuels before they destroy our planet," Guterres was quoted as saying.
The report comes less than two months before the UN Climate Change Conference (COP26) scheduled for October 31. Both the report and conference are likely to sensitise the market yet further regarding the efforts of mining firms to cut emissions; coal producers in particular.
"I expect [the report] to raise the ante," says July Ndlovu, CEO of Thungela Resources, of the pressure on coal miners to scale back and ultimately shut their businesses. "But is the report raising new issues? Probably not," he added.
'Winner, loser' debate ill informed
Ndlovu was commenting the day the firm reported stand out debut interim results amid a major recovery in the price of thermal coal. The reason for the price recovery is that the world is concerned about supply. According to Ndlovu, coal supply is a critical pillar for many developing economies, South Africa in particular. This can't be ignored in the global warming debate.
"I want to look beyond the headlines. One of the things they say in the report … is that for us to get to either net zero or below 1.5 degrees Celsius, we have to invest in carbon removal technologies.
"What that is beginning to call for – for the first time – is a pathway that focuses on technologies that can mitigate global warming. That can include renewable energy technologies, but equally it includes mitigation technologies such as carbon removal," he said.
"If we think beyond this 'winner-loser' debate on fossil fuel, it will call for an agnostic technology solution."
Ndlovu believes that could spell good news for Thungela Resources as it sets about sourcing financial for the extension of certain projects, as well as continuing to attract shareholders to the register.
"Technology is a limiting challenge," said Bristow, who added that the world can't be run just on solar and wind power. "Hydrogen is the ultimate renewable power but it requires a real commitment to technology and thought. And in this regard, we have to keep our options open. We can't go down rabbit holes," he said.
Chris Griffith, CEO of Gold Fields, said that "… all levers have to be pulled" in order to avoid the current trajectory of far in excess of two degrees warming in a context where world population is to grow 2%.
"You've got to use less electricity with the majority of fossil fuels eliminated. And you need technology in order to store fuel and technology to use hydrogen."