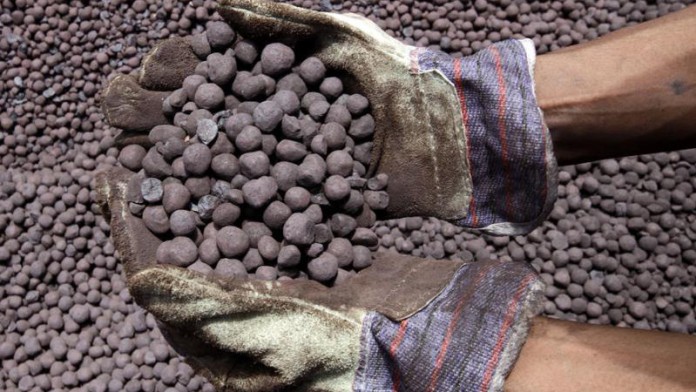 A MAJOR decline in the iron ore price has sent valuations of miners that produce the mineral plummeting in the last two months, said Bloomberg News.
Rio Tinto, BHP and Fortesque Mining – Australia's top three iron ore producers – have seen share price corrections a combined $109bn which is roughly equivalent the share price of General Electric Corporation.
Similarly, Kumba Iron Ore, the Anglo American-owned company listed on the Johannesburg Stock Exchange, has seen its share price fall 34% in the last month-and-a-half.
According to the newswire China has stepped up curbs on steel production in order to meet its environmental goals which has weakened demand for iron ore and sent it price down to $90 per ton from $230/t in May.
There could be more price weakness to come for iron ore miners as Beijing doubles down on efforts to cut pollution before it hosts the Winter Olympics next February, said Bloomberg News.
"Despite trading back at lower levels, we remain cautious on our big miners, expecting more short-term weakness in iron ore to unfold," Adrian Prendergast, resources analyst at Morgans, said in a note. BHP and Rio are "trading around accumulate territory, but again we remain cautious given the poor state of their largest exposure," he said.