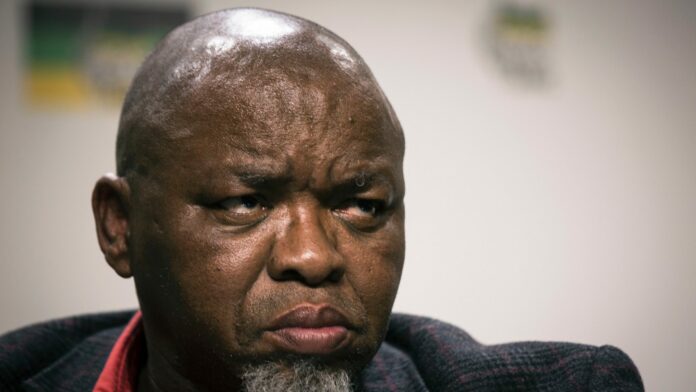 COBALT, copper, lithium, manganese, nickel and the platinum group metals (PGMs): these are some of the key minerals for a low-carbon future. And sub-Saharan Africa has them all. The International Energy Agency predicts a possible sixfold increase in demand for these crucial clean energy minerals by 2040.
But does Sub-Saharan Africa have the right policies and systems in place to attract investment from the world's mining houses? The answer is yes – and no.
The case for investing in South African mining has certainly improved in the past five years, says Marcin Wertz, partner and principal mining engineer at SRK Consulting SA: "Improvements, however, were off a low base." he says.
Small wins are Mines Minister Gwede Mantashe's withdrawal of the potentially damaging Mineral and Petroleum Resources Development (MPRDA) Amendment Bill from Parliament in 2018, and concessions in the Mining Charter 3.
But investors are still uncertain about how aspects of the Mining Charter will affect the security of their assets, says Wertz. "Investors are waiting to see progress without taking any decisions."
In May this year, the Minerals Council of South Africa and the Department of Mineral Resources and Energy were back in court over the issue of "once empowered, always empowered". After four days of hearings, judgment regarding this contentious issue in the third version of the Mining Charter was reserved and the matter is still inconclusive.
The mining sector contends that once a company has met the 26% black ownership level, as stipulated in previous versions of the charter (the current charter now requires 30%), the ownership should stay intact, even if empowerment holders dispose of their stake. The Department of Mineral Resources and Energy (DMRE) wants perpetual empowerment. Once shareholders sell their stake, the mining company would be required to top up their black ownership.
Ian Woodley, an investment analyst at Old Mutual Investment Group, is of the view that there is insufficient legal certainty in South African mining. "It hasn't really been made easier. Like once empowered, always empowered. It's still not a given. It's still too vague."
Peter Leon, partner and Africa chair at Herbert Smith Freehills, says the fact that historical empowerment deals are not grandfathered creates uncertainty in the mining industry. He also points out that there is a discrepancy between the MPRDA in its existing form and Mining Charter 3 in terms of requirements for black economic empowerment (BEE) for prospecting applications.
In the Mining Charter this requirement was omitted, but it remains as a discretionary requirement in the MPRDA. Leon says some officials at the regional offices of the DMRE insist that prospectors have a BEE partner when submitting their applications. "That is why there is so little exploration. Applicants argue it's not a requirement in terms of the charter and then departmental officials say: 'It's in the Act'. Minister Mantashe should address this."
Claude Baissac, CEO and founder of the risk consultancy Eunomix, says legislation and policy changes in respect of mining in South Africa are "never-ending", and government's intention to revisit this to transform the economy creates even more instability.
"I've been warning the private sector for a decade: stop asking for policy certainty only. Also ask for quality policy. What you want is the 'sweet spot' where you have sufficient certainty and quality. This will make investments durable and lead to positive policy returns. But South Africa has neither certainty nor quality."
For the full story as it appeared in our 2021 Mining Yearbook, please visit the special ebook section below.