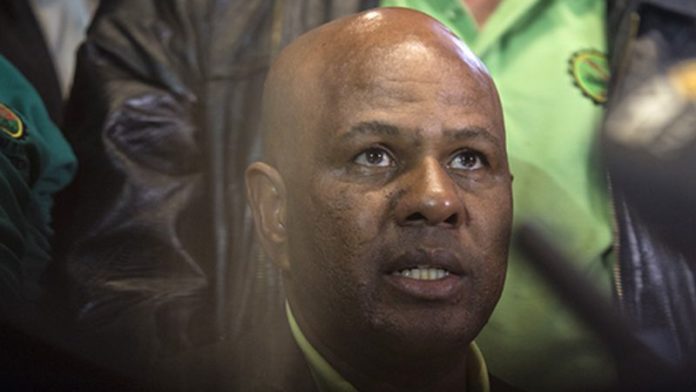 THE Association of Mineworkers and Construction Union (AMCU) is confident of reaching a wage agreement with Impala Platinum (Implats) and possibly Anglo American Platinum (Amplats) in the near future, said the union's president, Joseph Mathunjwa, on Wednesday.
However, he did not refer to the third major group currently involved in platinum wage negotiations, Sibanye-Stillwater. AMCU confronted Sibanye's gold operations in a five-month strike ending in April, at great cost to the union's members, which ended with it backing down from its demands.
Mathunjwa said AMCU's demand of a R1,500 annual increase in basic wages for platinum workers, combined with dropping its other demands, was only R450 above the offer of R1,050 tabled by Implats.
AMCU has referred its deadlock over wages with Amplats and Sibanye-Stillwater to the Commission for Conciliation, Mediation and Arbitration (CCMA), but not its negotiations with Implats.
AMCU remains adamantly opposed to Sibanye-Stillwater's plans to retrench over 5,000 people at platinum miner Lonmin. Mathunjwa reportedly said at a press conference earlier this week that AMCU had an appetite for a strike.
A recent amendment to the Labour Relations Act requires unions to hold a secret ballot of members before declaring a strike, as well as to amend their constitutions to provide for secret ballots. Asked if AMCU had amended its constitution, he said "… we have done what the registrar requires".
Addressing the Joburg Indaba in Sandton, Mathunjwa reiterated his conviction that Lonmin was highly profitable and did not need to retrench. "It's about profits at all costs," he said.
To an audience consisting largely of senior mining executives and analysts, he said the problem that South Africa needed to address was not corruption, it was inequality. South Africa's four black presidents since 1994 had not addressed this fundamental issue because they were being controlled by the mining bosses.
"We have had four black presidents, but they have no power. They are being controlled. Our four presidents have only changed cosmetic issues. The fundamental issues, like economic policies, they will not change because their masters will pull the chain."
He said mining in South Africa had a future if the greed of mining bosses could be halted. "Mining is state capture because bosses control minerals that are supposed to serve the nation, not one family."
Addressing black mine owners in the audience, Mathunjwa pleaded with them not to put their money in the bank, but to join AMCU. "Don't be the puppets of international investors – ignore them and let's create jobs for the future of our children and to educate them. Don't buy five fancy cars. Put your money into mining to create more jobs."