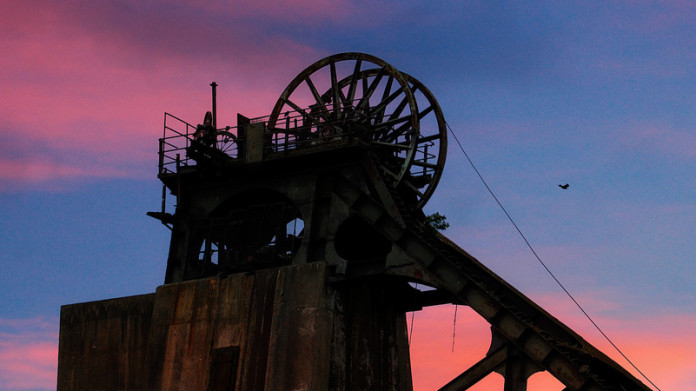 BLYVOOR Gold said today an underground sit-in at its mine by "a minority of employees" had ended after the Labour Court declared the protest illegal.
"Blyvoor management is currently engaging calmly and professionally with the group of workers to resolve the dispute," said Izak Marais, chief operating officer for Blyvoor Gold. "The event has largely not affected operations at the mine where vast majority of our workforce continue to report for their duties," he said.
According to reports the protest was about a so-called 'closed shop' agreement which recognised only the Blyvoor Workers Union as well as demands for work incentives and a thirteenth cheque for the upcoming December holidays.
Blyvoor said a minority group of mineworkers refused to leave underground at end of shift late Wednesday. This conduct was declared illegal by the Labour Court earlier Thursday and the group ceased the sit-in by end of shift Thursday.
Said Marais: "Blyvoor continues to maintain good relations with the Blyvoor Workers' Union, our employees, and the broader Blyvoor community."
The sit-in mimicked a larger event at Gold One's East Modder mine when more than 500 miners were held underground for two days by the Association of Mineworkers & Construction Union (AMCU).
AMCU claimed the miners underground were protesting the lack of organisational rights despite having most the 1,800 East Modder employees as signed up members. The NUM countered that members caught up in the incident were being held hostage.
Operating for 81 years, Blyvoor Gold – located near Carletonville west of Johannesburg – was taken out of mothballs by current management.
The mine is currently operating at a run-rate of 100,000 ounces of gold a year, but there are ambitions to push that to 200,000 oz/year.
Blyvoor was the richest orebody in the West Wits line of gold discoveries but fell into disrepair when closed by Village Main Reef leaving thousands of employees facing poverty. The mine was plundered by thieves until it was bought out of liquidation by the late Peter Skeat, a renowned gold industry entrepreneur.
The mine was completely re-equipped and despite the hiatus of Covid-19 lockdowns resumed production of about 30,000 oz/year in 2021.