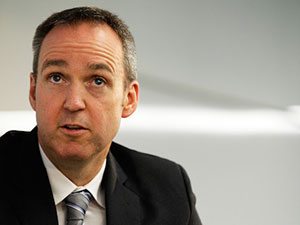 [miningmx.com] – SOUTH32 has written down some $1.7bn in asset impairments, including almost the entire book value of its South African coal business, in recognition that the minerals and metals market will remain difficult in 2016.
It will also cut manganese production affecting hundreds of jobs, but has elected to restart its Hotazel manganese operations in South Africa's Northern Cape province.
Production will ramp-up to a saleable output of 2.9 million tonnes (mt) a year which is still a 23% reduction on the 3.8mt it produced in 2015. Of the job losses, some 620 would be in the South African manganese operations.
"We are not immune to external influences and the significant change in the outlook for commodity prices is expected to result in non-cash charges of approximately $1.7bn when we report our December 2015 half year financial results," said South 32 CEO, Graham Kerr in a statement.
The majority of the impairments – about $900m – has been taken against the carrying value of the Australian manganese business. The South African coal business was written down by about $400m while Brazil alumina and South African manganese were written down by $100m and $200m respectively.
"The South Africa energy coal impairment is significant as it represents largely a complete write down of the book value of the business, most likely in recognition that operating conditions will continue to remain challenging," said Macquarie Securities.
However, the brokerage was positive on the prospects for South32, especially given the group's 'cost-out' initiatives and restructuring which should "… translate positively to operating performance as S32 continues to manage in an environment where spot manganese prices have fallen 50% over the last 12 months and 60% over the past two years," it said.