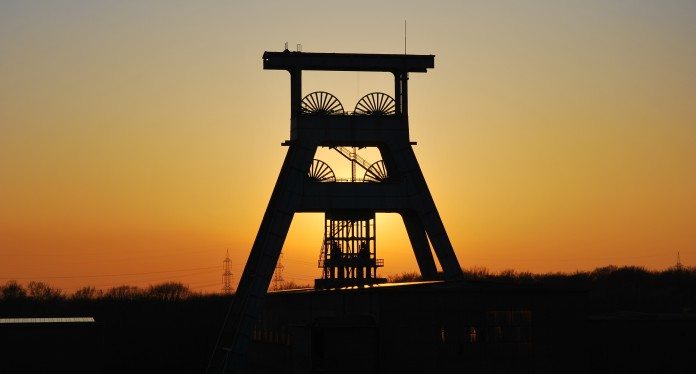 Government has a responsibility to legislate and that was the intention with which the Department of Mineral Resources (DMR) released a new draft Mining Charter at the end of last week, said Mines Minister Mosebenzi Zwane.
Briefing the media ahead of his budget speech in Parliament today, Zwane had to field questions from journalists about the unexpected publishing of the Charter last Friday.
In the draft document the DMR makes it clear that it does not acknowledge the once-empowered-always-empowered concept, notwithstanding the Chamber of Mines' court bid to secure a declaratory order to this effect.
"The Chamber of Mines' court process does not preclude us from doing our job to legislate," Zwane responded to a question about the reason for Friday's surprise move. "During the Mining Indaba we gave you timeframes and we said by April a new Mining Charter would be published. We are systematic in terms of what we have planned."
In the new document government makes it clear that mining companies are supposed to perpetually seek black economic partners even if their previous partners sold their 26%-share. That means if a company's BEE partners have exited the company has three years to align its empowerment credentials to the stipulations in the draft Charter.
At the media briefing Zwane repeatedly said that the draft Charter "was open for discussion". "We will soon have a two-day session in which we'll engage further. We believe we can sit around the table and deal with the differences and move forward."
He hinted though that "this was not the end" of the road with regard to black economic empowerment. "This is what we currently can afford. But we believe our people have the right to have more say in the mining sector in South Africa."
Zwane added that government expected "the reaction" from the mining sector after the release of the draft. "We published the Charter so that people would react and we would know where we stand. We're awaiting more reaction [from the industry]."
Asked about the whereabouts of the long-awaited Mineral and Petroleum Resources Development Act (MPRDA) Amendment Bill, Zwane said the Bill is currently before the House of Traditional Leaders, as this grouping was excluded from the previous consultation process.
"The Traditional Leaders gave us the assurance that the Bill would be taken forward. We can't say in which quarter, but the Bill will be enacted in this financial year." Zwane said.