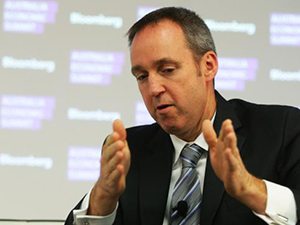 SOUTH32 took net cash to more than half a billion dollars following another quarter of strong cash generation as well as registering improvements in production metrics at its South African aluminium and coal operations.
However, a decline in ore grades and scheduled maintenance led to a 9%, 7% and 5% reduction in nickel, silver and zinc production, respectively – declines the group said had been planned.
Net cash now totals increased to $551m in the September quarter from $239m at the year-end stage and net debt of $402m when the company opened following the demerger of BHP Billiton's assets in 2015.
South32's cash position is a differentiating feature of the company at a time when most of the world's mining companies are still easing pressure on balance sheets following a period of high spending.
Graham Kerr, South32 CEO, continues to be elusive on growth options though; in comments to the September quarter figures he stuck to the party line of organic growth, cost reduction and a general interest in identifying "… opportunities beyond our current portfolio".
At the year-end mark, it paid a maiden 1 US cent a share dividend, saying it was "a much stronger company" than at formation.
The group said it was on target to meet its cost guidance except at Illawara Metallurgical Coal mine in Australia where disruptions will mean unit costs, including stay-in-business capital, will be higher than planned.
In terms of the group's South African coal production, export sales slipped slightly following the annual maintenance shut down of Transnet's Mpumalanga to Richards Bay coal line.
However, a 9% increase in domestic sales took saleable production for the quarter some 2% higher, equal to 134,000 tonnes of coal, to a total of 7.7 million tonnes (mt) for the period. Sales tonnes for the 2017 financial year remained unchanged at 30.9 mt of which 13.9mt would be in export coal.
The group also restarted 22 pots at its South Africa aluminium facilities following a decline in the instances of load-shedding by power utility Eskom. South32 said the operation "… maintained leading rates of current efficiency".
South32 said it hoped to defer capital expenditure related to mining development at Worsley Alumina in Australia following an agreement with Alcoa to access ground west of Worsley's Marradong mining area. The agreement is subject to approvals
Guidance for capital expenditure for the 2017 financial year is put at $450m assuming an Australian dollar/US dollar cross of 0.72 and an average US dollar to rand exchange rate of 16.57.