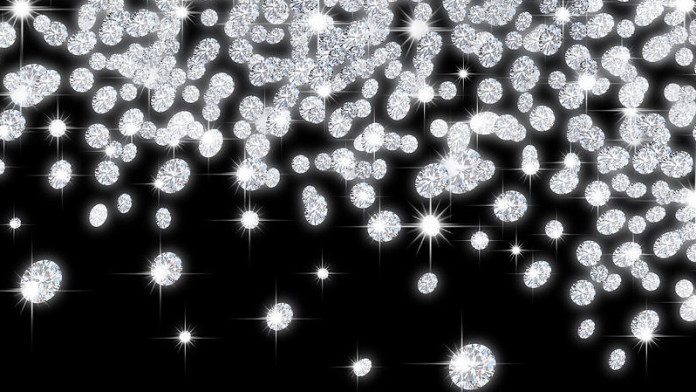 2017 may be a vastly improved year for Anglo American, in which it celebrates its centenary, with its investments in Kumba Iron Ore and Anglo American Platinum receiving the thumbs up while recently published diamond sales figures from De Beers suggests a stronger market for gems than previously forecast.
Goldman Sachs said in a recent report that it expected Kumba to resume dividends in 2017 following an improvement in the iron ore price and the firm's own self help efforts.
Nearly 4,000 jobs were cut at Kumba's flagship Sishen Iron Ore mine. The upside to this austerity was that Sishen improved its grade, cut costs and generated cash of R4.5bn, enough to wipe out debt.
As a result of Kumba being net cash, Goldman Sachs said it foresaw an improved yield  over the next three years. "A 35% payout ratio translates into a 3% dividend yield for the 2016 financial year. On our estimates, Kumba has an average dividend yield of 5.4% for next three years," it said. The report was published on December 12.
"As the market becomes more confident on continued strength in iron ore prices, we expect to see significant upgrades [to Kumba's share price]," it said.
The benchmark futures contract for iron ore, traded on the Dalian Commodity Exchange, yesterday slumped 7.2%, to $80.47 a ton, the biggest daily decline since November 30, said the Wall Street Journal. But Goldman Sachs thought that Kumba's share price was factoring in a sub-$50/t iron ore price.
Shares in Kumba have increased nearly a fifth in the last 30 days.
Goldman Sachs also upgraded Amplats to neutral after concluding that its share price had weakened sufficiently enough, adding that the firm's management had done the right thing in selling high cost production (Rustenburg Platinum Mines), and reducing net debt.
It remains bearish on the platinum market, however. Anglo American owns about 70% of Kumba and just under 80% of Amplats. A plan is reportedly being hatched in which the South African coal mines of Anglo could be floated separately, possibly with Kumba, or using Kumba has a vehicle for the float.
And positive sales news from De Beers indicates the 85%-held diamond miner and marketer could comprise a heavy slug of Anglo's pretax earnings again when the group reports its full-year figures in February. De Beers contributed $585m of Anglo's interim pre-tax earnings of $1.38bn.
De Beers last week reported sales for its tenth and final sight of the year of some $418m. This was a 12% decline from the previous sight, but it comes at the traditionally weakest period of the year. Nonetheless, the sale figure was 70% higher than the $248m reported in the last sight of 2015.
"We continued to see good demand for De Beers rough diamonds in our latest sales cycle," said JP Morgan in a note last week.
"While the trade in lower value rough diamonds is experiencing a temporary slowdown as a result of the demonetisation programme in India, demand across the rest of the product mix continued to be healthy and overall sales remained in line with seasonal expectations," it said.
The bank consequently retained its overweight assessment of Anglo which it adopted in July saying that reversing out Anglo's stake in Kumba and Amplats, the 'rump' was trading at a 40% discount to its peer group. With further news on cost reductions, as well as the possible resumption of dividends, JP Morgan expected this discount to narrow.