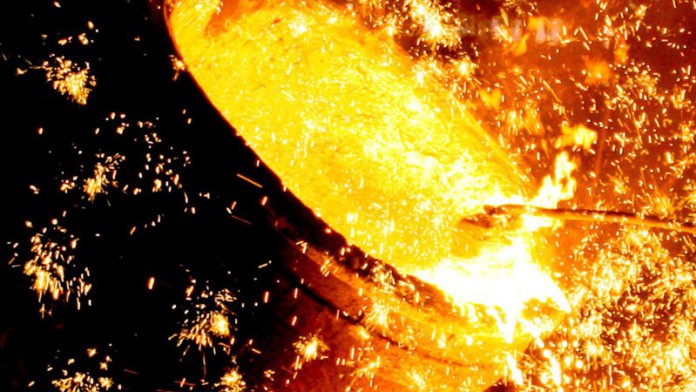 RECORD production and a higher average chrome price would take 2017 headline share earnings to between 21 US cents to 23 cents, said Tharisa in a trading update today. This compares to 6 US cents in headline share earnings in the previous financial year.
"While the PGM [platinum group metal] basket price remained relatively flat year-on-year, the realised average chrome concentrate price increased to $200 per tonne for the financial year," said Phoevos Pouroulis, CEO of Tharisa. Combined with higher production this would result in the increased earnings, he said.
On October 10, Pouroulis told Miningmx the company was considering "a generous" adjustment to its dividend policy in view of the likelihood of an improved financial performance for the year. "We have discussed a new dividend policy," he said on the day annual chrome production for the year came in at 1.3 million tonnes (Mt).
PGM output was 143,600 ounces, an 8.3% year-on-year increase. Coupled with a strong average chrome price of $200/t (R2,897/t), the company was likely to generate improved cash. The company announced a 1 US cent per share dividend in November last year on the back of 1.24Mt in chrome production. The average price for the 2016 financial year was $120/t for chrome (R1,776/t).
"Tharisa is currently preparing its financial statements for the financial year ended 30 September 2017, with the financial results expected to be released on or about 30 November 2017," it said.
"I don't think at $200/t there is an incentive price to bring fresh, new production on stream, but it is a price that will provide a healthy margin for existing producers," said Pouroulis in October.