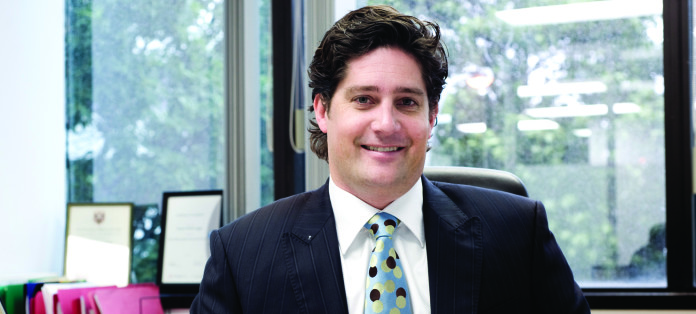 AUSTRALIA'S Base Resources is to raise A$100m ($76.7m) to finance the acquisition of a mineral sands project in Madagascar that was once explored by Kumba Resources, the forerunner of Johannesburg-listed Exxaro Resources.
Toliara Sands, located in the southern part of Madagascar, was in 2005 expected to cost $150m (A$196m) to develop before Kumba eventually abandoned the project. It fell into the hands of World Titane Holdings which is now selling an initial 85% in the project to Base Resources for $75m. The balance of the project will be bought for $17m (A$13m) once Base Resources has completed pre-determined key project milestones.
Other shareholders in the project are Boulle Titanium and AMED Funds, the latter being controlled by South African entrepreneur, Rudolph du Bruin as well as David Twist and Carlo Baravalle. Boulle Titanium is led by Jean-Raymond Boulle who was educated in Cape Town and worked with Robert Friedland at Diamond Fields.
Boulle's American Mineral Fields attempted to buy in to the copper/cobalt assets of the Democratic Republic of Congo during the downfall of the Mobutu Sese Seko regime. It had signed a $1bn deal with Laurent Kabila's rebel alliance, but it didn't get to develop the country's mineral wealth in the end.
In order for the transaction announced today to fly, Base Resources must raise a minimum A$80m ($61m) which would fund the lionshare of the acquisition cost. It will achieve this through a partially under-written share placement in terms of which shares in Base Resources will be offered at A$0.255 per share.
The composition the share offer is an institutional placement of 143.1 million shares in Base Resources raise A$36.5m and a one for three accelerated pro rata renounceable entitlements offer of 249.1 million shares raising A$63.5m.
"The majority shareholders in World Titane, AMED Funds and Boulle Titanium, who have been instrumental in the recent project progression, have committed their ongoing support to the project to ensure a continued smooth progression to mine development," said Tim Carstens, MD of Base Resources. "This is a transformational acquisition for Base Resources and represents a significant step in execution of the company's strategic plan," he said.
Rio Tinto has been operating in Madagascar's mineral sands industry through its 80%-owned QIT Madagascar Minerals since about 2008, but investment in the country has been otherwise spotty. However, investment focus is falling again on the country as president Hery Rajaonarimampianina, elected in 2014, gets to grips with the economy.
On November 30, Madagascar passed a budget predicting economic growth will rebound to 5.1% in 2018. This was after a slight contraction this year due to a hurricane and as inadequate rainfall hit agriculture, according to a report by Reuters.
Base Resources has been producing mineral sands from its Kwale Mineral Sands mine in Kenya since 2014. Toliara would "… provide Base Resources with an alternative asset to the declining Kwale mineral sands operation in Kenya", said SP Angel, the UK stockbrokerage.
Base Resources said it considered Toliara to be "… one of the best mineral sands development projects in the world". The Ranobe deposit on which it is based has a JORC 2012 Resource of 857 million tonnes at 6.2% heavy mineral. This includes 612 million tonnes at 6.7% heavy mineral in the measured and indicated categories.
The development plan is to complete a full study phase ahead of a decision to proceed to construction in the second half of calendar 2019, the company said. "This timetable could be expected to see the Toliara Sands Project in production in mid-2021," it said.
Investec Securities described the acquisition as "… an incredible turnaround" as Base Resources had "… teetered on the brink of financial collapse during the depths of 2015's bear market". Shares in the company have increased 12.5 times in value since then.