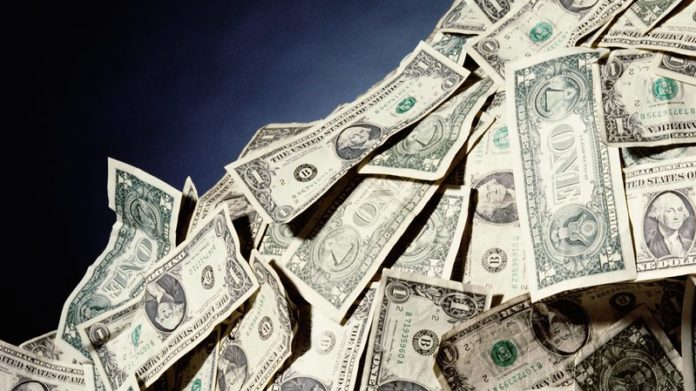 ONE of the consequences of the mining sector's new-found interest in shareholder returns over endless growth in market share has been a reluctance to embark on capital intensive, long-lead, green fields projects. The focus has rather been on snappy organic growth.
The withdrawal of the mining company balance sheet has, however, spawned a new breed of entrepreneurial activity, especially in the last six months – although one hastens to qualify that 'new breed' is better read as new initiatives served up by some old faces.
Brian Menell is one. Once a senior executive at De Beers, Menell hails from the Menell-Hersov dynasty that founded the Anglovaal Group. The group later split into Anglovaal Industries and Anglovaal Mining with some of the assets of the latter landing in Patrice Motsepe's African Rainbow Minerals.
In any event, Menell wants to establish a fund called TechMet that will raise funds aimed at finding and developing the minerals that feed the electric vehicle manufacturing industry. If successful, he then wants to list the fund, perhaps in four to five years.
The reasoning behind the effort is that since the world can't rely on mining companies to take the risk of building long-lead time mining projects, then there's a severe risk of supply deficits. This would result in unhealthy price increases for minerals which would impede the emergence of industries such as battery-powered cars.
No sooner had Menell hatched his plans, then another well-known entrepreneur emerged in the person of Erik Prince.
Prince may not be a household name in South Africa's corporate world, but as the founder of strategic security company, Blackwater USA, he has particular fame – and even infamy – in the US and UK. Blackwater was eventually sold, but when Prince operated it, the company provided security services to unstable regions of the world, such as Afghanistan and Iraq. As a former Navy Seal, it was a job Prince was qualified to provide.
Prince's new company, the Abu Dhabi-based Frontier Services Group, is now offering similar services in places such as Sudan. What's different about Frontier Services Group is that it has diversified into primary mining activities. It has, for instance, discovered new base metal reserves in the Democratic Republic of Congo, and has bought a bauxite mine in Guinea which is mined to supply Chinese end-users.
Prince wants to establish a $500m that will find and develop mines which will then be sold to the Chinese. Quite how working with the Chinese agrees with Prince's sister, Betsy DeVos, is another matter. DeVos is the US Secretary of Education in the Donald Trump administration. Incidentally, one potential landmine for Prince is an investigation by special counsel into a meeting Prince had with a Russian financier with direct ties to Vladimir Putin's family in the weeks leading up to US president, Donald Trump's inauguration.
"You can't build those vehicles without minerals from generally weird, hard-to-access places," said Prince of Frontier Service Group's efforts in securing the minerals such as cobalt, copper, nickel and lithium for the electric vehicle sector. In truth, securing real estate is a large part of exploration, and is especially hazardous in Africa.
Since failing to agree with his backers a place in which to invest a warchest of $5bn, former X2 Resources founder, Mick Davis, has been sitting on the sidelines of the mining business. He was briefly nominated as a potential replacement for Jan du Plessis as chairman of Anglo-Australian mining group, Rio Tinto until a block of the firm's shareholders reacted negatively, believing Davis to be far too aggressive a dealmaker to chair their company.
Now, however, Davis is back. In-between his chairmanship of the UK's Conservative Party – which has struggles of its own currently – and participating in President Cyril Ramaphosa's special Eskom task force (Davis was Eskom's youngest CFO in the Eighties), Niron Metals will be a vehicle for industrial metals exploration and development.
Davis is joined in this entity, however, by some important hard-hitters in the form of Varda Shine, previously head of sales for De Beers, and Marcos Camhis, founder and CEO of Switzerland-based Fos Asset Management. The aim of the fund, which hasn't yet articulated any particular capital-raising goal, or whether it intends to list or stay private, is to discover much loved minerals in particularly unloved places of the world, pretty much as Prince has identified.
How private equity of this ilk fares in the absence of diversified minerals will be the subject of interest, especially over the next few years. The irony is that in the long-run, it may prove more expensive for mining companies to have new resources discovered in this way than in funding green fields exploration. The Chinese may be prepared to buy for a premium developed assets from Prince, but will the rest of the world's mining firms?