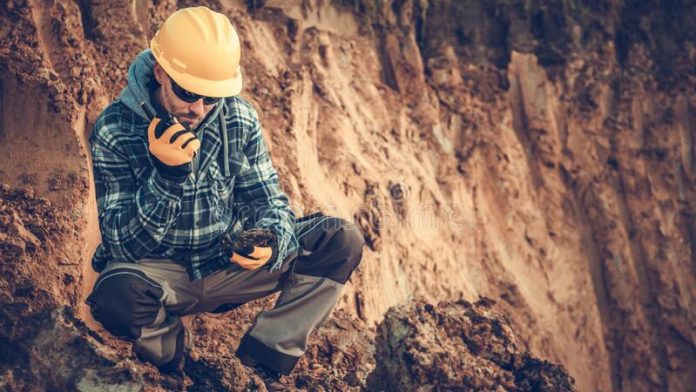 THE Minerals Council of South Africa has offered to foot the bill for the development and installation of a new prospecting and mining licencing system planned by the government.
"We are definitely keen to get it done," said Errol Smart who heads the council's junior mining desk. "We have offered to provide some or all of the funding and technical management to achieve that," he added.
The Minerals Council had "all the internationally acquired expertise to get this done quickly and efficiently," he added.
Smart said the council's offer of financial help would extend to funding third-party expert consultants "to come in and do the job so that industry is hands-off to avoid any accusations of fiddling with the mineral rights".
Training of Department of Mineral Resources and Energy (DMRE) staff, as well as people in the department's Council for Geoscience, was also part of the offer in order to "… maintain and continue to operate it efficiently once established", he said.
The current SAMRAD (South African Mineral Resources Administration System) system, launched in 2011 after a relatively meagre R3.5m spend, was not fit for purpose. For instance, it required the use of 'freeware' and where no network or stress testing had been done prior to launch. The system was immediately overwhelmed.
Users complained of repeated time-outs and system down-time. Various software and networking fixes had to be implemented on the fly in which the system was often taken off line without notice. Help centre calls went unanswered.
SAMRAD later completely fell over when it reached the freeware software's unanticipated 10,000 record limit. Shortly after the launch, public access to SAMRAD's Geographical Information System (GIS) functionality was disabled.
The DMRE announced in a portfolio committee meeting last week it was running a 5,326 processing backlog for applications for mining rights, prospecting rights, mining permits, renewals and cessions.
Smart is also the CEO of Orion Minerals, a Sydney- and Johannesburg-listed base metals development company operating in the Northern Cape.
In an interview with Miningmx last week, Smart said plans to attract more exploration to South African shores extended beyond just upgrading the current SAMRAD (South African Mineral Resources Administration System).
The Minerals Council wants the tenure of prospecting title to last longer than the current five years (renewable for another three years) to a minimum of 15 years.
It also wants clarity on the rights of prospectors versus landowners who hold up applications for two years whilst they haggle for "extortionate" compensation, said Smart.