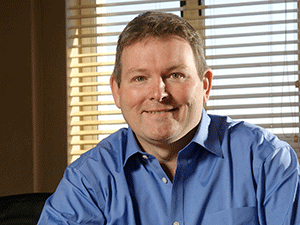 [miningmx.com] – NORTHAM Platinum has withdrawn from the bidding for the Rustenburg assets of Anglo American Platinum (Amplats), but it has nonetheless marked out potential growth of nearly 500,000 ounces of platinum group metals (PGM) a year.
Paul Dunne, CEO of Northam, last year said he hoped to double Northam's production over time – a target he said was aspirational rather than guidance. However, he set down plans on February 20 that could see Northam achieve exactly that production goal.
Northam is currently commissioning the R4.5bn Booysendal project which at full pelt is to add 160,000 oz/year to the steady-state name plate capacity of the 300,000 oz/year Zondereinde mine.
Another 250,000 oz/year will be produced from the Everest mine [renamed Booysendal South], an asset it announced on February 10 it had bought from Aquarius Platinum for R450m. And further 70,000 oz/year could be derived from mining Merenksy reef from the existing Booysendal [North] mine.
Booysendal South and Merensky mining from Booysendal North are demonstrations of Dunne's strategy of "growing into low cost ounces'. Booysendal South, for instance, will absorb R2.5bn in capital which compares to the R4.5bn spent to build Booysendal South, but which produces less PGM.
For the Merensky project at Booysendal South some R50m has been set aside for trial bulk mining the results of which will be available towards the end of this year. Dunne said, however, he wouldn't have announced the project if there wasn't a reasonable chance of success.
"The bulk sample will be completed by December and if it proves viable, an underground mining layout will be developed which will produce 70,000 oz of PGM in a very capital efficient manner," he said.
All of this has been achieved without having to pay significantly large deal premiums that may be attached to the Amplats sales, although Dunne acknowledges there aren't many low cost growth opportunities available elsewhere in South Africa (although some do exist).
As a result, there's no pressure to go chasing after additional ounces right now as the growth is 'baked in' in terms of organic and bolt-on mining opportunities.
The market appears to recognise the growth in Northam. The firm is the third largest platinum company by market capitalisation on the Johannesburg Stock Exchange having surpassed Lonmin.
"We … believe that Northam continues to trade at a justifiable premium to the industry given its growing production base and stability as a producer," said Seten Naidoo, an analyst for Standard Bank Group Securities.
This does create some pressure, however, for Booysendal to meet its cost guidance and ramp up schedule, he said.
There's also the vote on Northam's R4.5bn black economic empowerment deal which goes to shareholder vote on March 19.
Dunne believes the share price premium supports the likelihood that the transaction will proceed but another round of shareholder meetings is being scheduled to mop up any remaining questions post the publication of the circular.