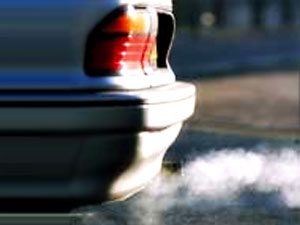 [miningmx.com] – IF ever there was a need for South Africa's platinum sector to jump start its much-vaunted fuel cell technology, now is the time.
According to analysts, the normally reliable demand for platinum group metals (PGMs) in diesel-powered cars is on the wane with market share under attack from fuel-saving technology, and electric vehicles.
The penetration of diesel-powered cars in Europe, a key market for PGM demand, looks to have peaked, according to a report by Chris Nicholson and colleagues at RMB Morgan Stanley. They cite commentators as saying that diesel engines could fall to 44% of total sales in Europe by 2022, down from 55.7% in 2011.
In their place, car manufacturers are turning to fuel conservation over emissions removal; there's also the threat of electric vehicles although the latter have famously undershot expectations in the past, much as platinum-rich fuel cell technology has done. Electric vehicle uptake comprises about 0.6% of the US market and only 0.4% of the European market.
The drawback with electric vehicles is that the upfront costs of development are high, and the required payback period is longer compared with alternative technologies. And yet: "Given no PGM loadings, EVs [electric vehicles] pose a credible but somewhat longer-term risk as a disruptive technology,' said RMB Morgan Stanley.
"The rise in electric vehicles will reduce the average vehicle platinum loading and contribute to lower demand growth than we have seen historically,' said Patrick Mann, an analyst for Deutsche Bank, of future PGM demand.
But it isn't all bad news for the PGM market.
Catch up in vehicle emission standards in India and China will "offset the general trend in declining loadings' and a modest increase in fuel cell powered vehicles will hold back the growth of electric vehices, the bank said.
It's worth noting that in the long to medium-term, vehicle sales in Europe are still growing, at a compound average growth rate of 2.6%, said Deutsche Bank.
The outcome is that autocatalysis will drive additional platinum demand of 1.5 million ounces a year by 2030 or, in the even of a sharper decline in loadings, gross ounces of 800,000 a year will be required by car manufacturers.
Nicholson, however, thinks the platinum sector ought to aggressively respond to the challenge presented by electric vehicles and fuel-saving technologies by pushing fuel cells as an alternative to electric batteries.
"Advancement of fuel cell technology is an industry imperative given the first-mover advantage established by electric batteries and the cost, performance and policy challenges with fuel cells,' he said.
So what does all this portend for South Africa's PGM sector and the listed companies such as Anglo American Platinum (Amplats) and Impala Platinum that participate in it given that while autocatalysis is but a part of PGM demand, it is the largest part?
According to Deutsche Bank, the market will generally be in balance – with a small deficit – over the next seven years with the current fleet of development projects doing just enough to offset the depletion of mine grades and closures, albeit limited.
Stockpiles of platinum that currently leash in prices – and estimated at some 2.1 to 2.3 million ounces – will tide over significant supply deficits.
"We estimate the cumulative market deficit between 100,000 to 300,000 ounces over the next seven years which is essentially a balanced market,' said the bank.
Only from around 2022 will platinum prices incentivise significant new production from South Africa which is not to say that new mine developments will be held back given the huge lead times – a decade or more – required to bring new production on line.
You can see how platinum producers have responded to this challenge over the long-term. Again, an historical perspective is a useful lens in which to see this.
In 2005, Amplats managed total production of 2.2 million ounces equal to 90% of its refined output of 2.45 million ounces with the extra output from toll-treating the concentrate of other platinum producers. Fast forward ten years and managed ounces total 1.55 million ounces or 75% of planned refined output.
Assuming Amplats gets it proposed divestment of its non-core Rustenburg and Union assets away, this could drop to managed ounces of 1.05 million ounces or 40% of medium-term gross refined output.