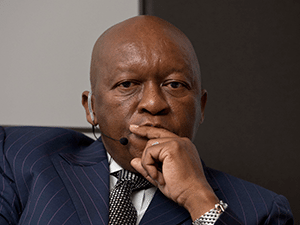 [miningmx.com] – ROYAL Bafokeng Platinum (RBPlat) is to slow expenditure on its R10bn Styldrift 1 project in an effort to protect the company's balance sheet amid depressed platinum prices which it said would persist for the "foreseeable future".
The project, which is slated to double RBPlat's production to 600,000 ounces of platinum group metals (PGMs), was about 55.8% complete by end-June and had absorbed some R4.8bn in capital.
Steve Phiri, CEO of RBPlat, said the intention was to reduce the level of activities at Styldrift "… to such an extent that expenditure could be serviced from excess cash flow generated from operations at RBPlat's existing BPRM operations".
Revenue generated from on-reef development at Styldrift I would also be pumped into the project on which some R930m had been spent so far this year. "The board will continuously monitor the situation and necessary adaptive decisions will be taken as market conditions change or improve,' said Phiri.
The company had no debt and was stepping down activities at Styldrift because it was "the prudent thing to do", not because access to the debt markets was difficult. "We have good assets, are generating cash and have no debt so I wouldn't think we would battle to raise debt," said Phiri.
Commenting in the group's half year figures ended June, Phiri said trading conditions were as tough as he'd experienced.
Coupled with a disappointing operational performance in the period, the poor platinum prices saw RBPlat report a headline loss per share of 60.4 cents compared to a profit of 116 cents in the corresponding period of the previous financial year.
PGM production was 9% weaker year-on-year at 122,000 ounces (4E) owing to technical glitches, safety stoppages, and power interruptions related to Stage 3 Eskom load-shedding in which electricity usage is cut a fifth. As a result, a total of 34 hours of milling time was lost equating to approximately 13kt of production losses.
"Something has to give or we perish," said Phiri at the firm's interim presentation this morning. "We have to act on the market or it will take action on us," he said, adding that at current spot prices, RBPlat would receive R7.5bn less revenue over five years.
"The continued ramp up [of Styldrift I] would be untenable; it would place cash generation at BRPM at risk if we were to continue blindly," said Phiri.
He added that demand for platinum might start to revive in the second half of next year, but the current supply and demand metrics meant that above ground stocks were "ticking up again".
Martin Prinsloo, CFO of RBPlat, said that the further weakening of PGM prices in July, and continued expenditure on Styldrift I had taken the firm's cash balance to R1bn. "That is what hope to protect during this difficult part of the cycle," he said.
He acknowledged an observation from Johann Steyn, an analyst at Citi, that relying on excess cash from BRPM would only generate about R100m a year, but added that revenue from ore mined in development work from Styldrift, at some 3.5g/t, would also be a handy revenue generator.
He declined to give specifics on possible revenue or for how long the project would be idled. "This is actually a good thing because it allows us to prioritise the things that need to be done at the project," said Prinsloo.