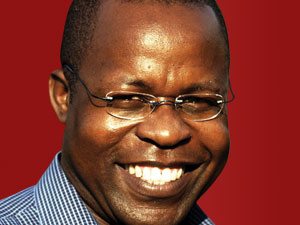 [miningmx.com] – Lonmin shares plunged another 20% in trading on the JSE on Wednesday taking them to a new low of 547c and dropping the group's market capitalisation to just R3.2 billion – a level described by one JSE analyst as "ridiculous'.
Lonmin – the world's third largest platinum producer which has just announced plans to cut annual output to around 700, 000oz of platinum – is now worth around half of Royal Bafokeng Platinum which produces about 160,000oz of platinum annually and has a market cap of R6.3bn.
The group is worth a mere 17% of the R19.4bn market cap of Northam Platinum which produces around 460,000oz of platinum group metals (pgm – about 250,000 oz of which is platinum) annually.
According to the analyst – who spoke on condition of anonymity – "this is all about investor perception and, in a bear market, prices can be driven down to levels as crazy as they were driven up to in the bull cycle. You cannot even build a new shaft today for R3.2 billion.
"There's just no good news about Lonmin at present and the market is particularly concerned about the group's financial position given that debt facilities of some $563m have to be rolled over next year.'
Lonmin CEO Ben Magara confirmed much of that analysis in an interview with Miningmx commenting, " it's clear the market perceives our balance sheet to be weak and is concerned about our revolving credit facility which matures in May/June next year.'
" What I would point out is that Lonmin's underlying business is sound and the underlying assets are robust and delivering to expectation. The current situation is not unique to Lonmin but we are being affected in particular by investor perceptions of our balance sheet.
"We are investigating and assessing all Lonmin's long-term funding options and will present the findings in November when we report our year-end results. "
One particular concern in the market is that Lonmin could be forced to hold a rights issue which would be highly dilutive at current depressed share price levels. The share is 87% down over the past 12 months and 96% down on 2011 levels.
What is surprising is that there has – so far – been no speculation in the market over possible takeover plays for Lonmin which now looks a screaming buy for any entrepreneur who believes in the future of the platinum business.
Executives who have previously stated their confidence in platinum's future and interest in possible merger & acquisition activity include Sibanye CEO Neal Froneman and Northam Platinum CEO Paul Dunne.
In December, Bloomberg reported that Anglo American Platinum had lined up 10 potential buyers for its Union Mine which it apparently wanted to sell for $300m (R3.8bn) and which Standard Bank Group Securities had valued at $281m.
There's an obvious question – why would anyone buy Amplats' unwanted marginal Union section for R3.8bn when you could get all of Lonmin for around the same price?
According to Barry Hawke, deputy head of equities for Nedbank CIB, the answer lies in the further funding required and in subsequent dealings with the work force.
He comments, " whoever takes over is probably going to have to kick in another $300m on top of the purchase price to refinance the operations and that's assuming some kind of arrangement is successfully made over the existing debt.
"The new owner will also have to deal with the unions and Government on retrenchments. That's going to be tough in the current environment.'