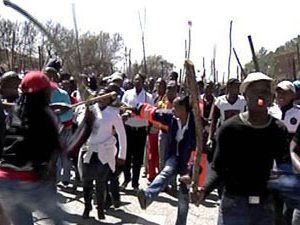 The strike will normalise the platinum market for at least five years, says Impala Platinum marketing head Derek Engelbrecht.
If a settlement is reached within the next two weeks, the strike will have resulted in a direct production loss of 1,14 million ounces.
However, Engelbrecht says there will be a deficit of 1,3 million ounces in the global market this year, that is the difference between production and consumption.
Since 2010 there has been a deficit every year. Last year it was 250 000 ounces. However, there is metal above ground in vaults and banks from which the deficit can be made up. Estimates of the volume of stocks above ground range from 2 million to 7 million ounces, while annual mine production stands at about 5,7 million ounces.
It will take several years to use up the available stocks above ground, which put a damper on upward price movements. The period has definitely been shortened considerably by the strike.
Engelbrecht says there are about 4 million ounces of stock available above ground, 1 million ounces of which have been removed by the strike, but this could easily grow to 2,5 million ounces before new mining production can be delivered to the market at a normal rate by August or perhaps even September.
Platinum producers said on Thursday it will use a range of tools to communicate its latest wage offer, for increases of between 7.5% and 10%, directly to employees after talks with the Association of Mineworkers and Construction Union (Amcu) to break the three-month strike broke down.
Amcu, which accused Anglo American Platinum (Amplats) of using inflated cost estimates in negotiations, said in a statement following the negotiations that it would address mass meetings of its members "exposing the behaviour of employers'.
The union will reportedly consult with members on the offer until Wednesday.