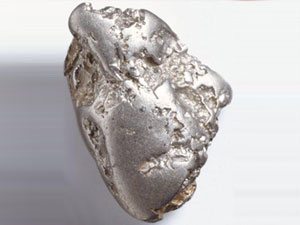 [miningmx.com] – SOUTH African platinum supply was unlikely to
rebound in 2013 owing to a resurgence in labour disruptions, said Thomson Reuters
GFMS which today published its annual platinum and palladium survey.
It also warned that a failure to restructure the South African platinum sector would
have negative repercussions for the platinum price and prevent the platinum
producers from justifying capital expenditure, and even result in another round of
capital expenditure and project cuts.
"The pieces are in place for further labour unrest as we move into the wage
negotiation period in South Africa, and shaft restructuring plans are under discussion
with government,' said William Tankard, research director: mining for Thomson
Reuters GFMS.
"Should these two factors be realised we expect South African platinum output will fail
to rebound this year even after a calamatous 2012,' Tankard added.
"We are mindful of the protracted nature of the [restructuring] talks. But we have to
read between the lines,' said Tankard hinting at the possibility that restructuring of
Anglo American Platinum's (Amplats') Rustenburg mines might not materialise as first
planned.
Amplats said it would cut 400,000 ounces of productive platinum group metal
capacity, equal to between 200,000 to 300,000 ounces of actual production. The
production cuts were expected to cost 14,000 jobs but twice extended discussions
between the company, the South African government and unions has led to
speculation political intervention could see Amplats agreeing to a different patternof
restructuring.
Strike activity last year contributed the major part of the platinum sector's first deficit
in seven years, Thomson Reuters GFMS found.
The deficit was a narrow 83,000 ounces but it arrested the growth in platinum stocks
that last year was rated by Thomson Reuters GFMS as a key constituent in depressing
the platinum market for years to come.
According to Tankard, visible stocks fell marginally to 4.5 million ounces by the end of
2012. The overall decline in platinum supply was 620,000 ounces – which included a
12% decline in refined mine production – while recycling fell 190,000 ounces.
The average platinum price dropped 10% to $1,551/oz in 2012, but the metal was
tipped to trade within a $1,375/oz to $1,750/oz range for the remainder of 2013,
almost unmoved year-on-year.
The statis in the platinum price for 2013 was largely linked to sluggish demand side
pressure for the metal.
Platinum use in autocatalysts was forecast to fall for a second consecutive year. This
was owing to bleak prospects for vehicle production in Europe and continued
substitution losses.
In 2012, demand for platinum in autocatalysis fell 115,000 ounces to 2.94 million
ounces. There was a 6% improvement in global vehicle production to some 83 million
units. However, this was mainly down to growth in gasoline powered vehicles; there
was no growth in diesel powered vehicle consumption.
On the positive side, Chinese platinum jewellery demand was set to rise.
The outcome for the platinum market was "a modest gross surplus' although well
below the level of recent years, partly owing to expectations for supply disruptions in
South Africa.
All in all, the industry needs to be reined-in and comparatively compact, said Tankard.
South African production was forecast to total about 4.1 million oz. "We're likely to
see a comparative flat output in 2013 which will be key for sentiment in the platinum
market,' said Tankard.
"Nonetheless, support from investors seems set to continue, driven by the ongoing
uncertainty surrounding South Africa supply, ultra-low interest rates, coupled with the
highly accommodative monetary stance in many developed countries,' he said.
The palladium market was set to post another sizeable gross deficit in 2013 with
Russian stockpiles likely to be depleted in the year. As a result, palladium was
forecast to trade in a range of $660 to $800/oz during the remainder of 2013, an
increase over the $643/oz average at which it traded in 2012.
Returning to the health of the platinum market as measured by the amount of above-
ground stocks, Tankard said platinum stocks were now nearly half the amount of
palladium stocks (four million ounces versus about nine million ounces of stocks for
palladium).
In comparison, palladium stocks heavily outstripped platinum stocks in 2005. "The
price ratio should continue to close this year,' said Tankard of the price relationship
between platinum and palladium.