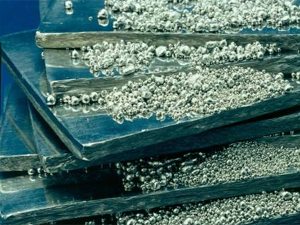 Profit margins on South African platinum mines dropped to 8.5% in 2016 from 9% in 2015 remaining at levels too low to be sustainable according to the latest report highlighting trends in the SA mining industry and produced annually by accounting firm PwC.
By comparison, profit margins on the country's gold mines rose to 26% from 24% over the same period as the gold producers benefitted from prior decisions taken to chop capital expenditure and close loss-making shafts.
According to PwC energy and mining assurance partner Andries Rossouw a "realistic" margin level for the mining companies was above 30% and he added, " a 9% margin is not sufficient to cover tax and borrowings, let alone capital expenditure.
"It leaves the industry in a position where they cannot even incur sustaining capital expenditure at the moment. They need to fund it in different ways and that's why you saw the number of equity raisings in the platinum sector over the past two years. They had to go back to the market to fund their operations. There was no other way."
Asked why the platinum mines had not reacted as rapidly as the gold mines to the grim market conditions Rossouw replied, " they are taking those hard decisions now but most mining companies get caught in a balancing act between keeping a shaft open – because they think prices will go up in the future and it will cost more to re-open that shaft – and closing it down.
" We have reached a point now where everything is being closed down because they cannot sustain it going forward."
Rossouw pointed out the bulk of impairments made in the SA industry during 2016 were in the platinum sector which accounted for R47 billion of the total impairment charges of R60bn taken. In total, the SA mining industry has made impairments of R134bn over the past three years.
According to the SA Mine report, in the platinum sector "a large portion of the cost base created before 2008 was not removed from the industry once prices had crashed. Although input costs grew at a rate closer to CPI they did not decrease proportionately."
The report said platinum has now been trading below average for 7.5 years and previous down cycles did not exceed nine years. PwC pointed out that, based on supplier-based real price averages, platinum is due for a recovery in rand terms.
The report – which covered 27 of the 31 most important SA mining companies – found that the mining industry overall made a R46bn net loss for 2016 which was the first aggregated net loss since the start of the survey eight years ago. The survey also reported SA mining companies chopped dividends to R8bn in 2016 from R22bn in 2015.
Rossouw said mining companies had now all realised that they could not just hope for prices to recover. He commented, "they have realised they have to do something themselves and they have taken the hardline actions in most commodities that the gold companies have done cutting their cloth to suit the low price environment. I think that's a real positive coming out of this year's performance."