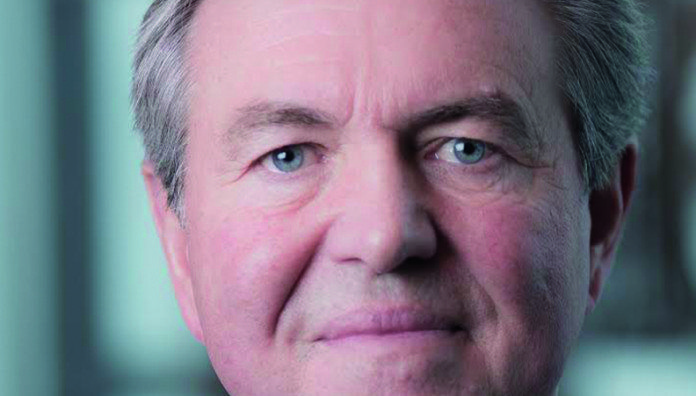 THE forecast deficit in the platinum sector would shrink this year but would nonetheless continue into 2017 – a sixth consecutive annual deficit, said the World Platinum Investment Council (WPIC).
Commenting in its third quarter report, in which it also forecast demand and supply for next year, the WPIC said total supply would be 7.75 million ounces, a 2% decline year-on-year.
Newly mined platinum, which is mostly from South Africa, would be flat, however, at six million oz while supplies of recycled platinum would fall 6% to 1.75 million oz, said the WPIC.
Total platinum demand in 2017 is also forecast to fall 2% year-on-year to 7.85 million oz with projected growth in jewellery demand unable to offset expected declines in automotive, industrial and investment demand, it said.
For 2016, global demand was forecast to decrease by 3% year-on-year to just over eight million oz, while total platinum supply is expected to be marginally lower year-on-year at 7.87 million oz.
Paul Wilson, CEO of WPIC, forecast "… a market that is set to remain in deficit in 2016 and 2017, marking the fifth and sixth consecutive years of deficits in the platinum market".
But the forecast deficit for 2016 would be smaller than expected falling to 170,000 oz owing to "… a slowdown in retail jewellery sales in China, accentuated at the manufacturer level, due to higher than expected levels of retailer jewellery recycling this year," said Wilson.
"Chinese jewellery retailers are seeing reduced sales of gold products (due to anti-gifting legislation), which slowed footfall, thereby reducing overall Chinese platinum jewellery sales," he said. "However, we continue to see medium-term growth prospects in China as significant," he added.
The WPIC said in May that the previously forecast deficit for 2016 of some 135,000 oz of platinum would increase to 455,000 oz. The new deficit forecast of 170,000 oz would reduce estimated above ground stocks to 2.12 million oz at the end of the year.
The narrowing in the deficit suggests just how hazardous it is to forecast movements in the platinum market and differs from recent forecasts made by Johnson Matthey, the UK-based semi-fabricator and market research house.
It had also forecast a platinum deficit for 2017 but it changed its outlook saying a surplus would result owing to lower demand for autocatalysis and lower demand from China's jewellery market.
Goldman Sachs, a noted bear on the platinum market, said it saw an increase in low cost supply from South Africa over the next three to four years which would constrain prices.
"We continue to see platinum in a >300,000 oz surplus for the foreseeable future which should push prices to below the 90th percentile," it said in a recent note in which it also urged investors to sell shares in Anglo American Platinum and Lonmin. It remained neutral on Impala Platinum.