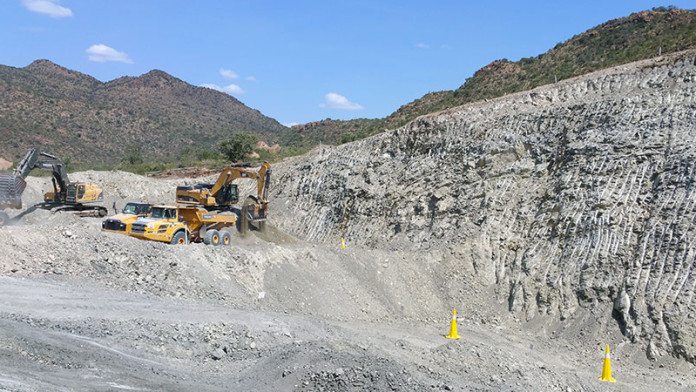 SHARES in Bauba Platinum leapt 160% in the first hour of trade on the Johannesburg Stock Exchange on January 5 after the chrome and platinum exploration company said it had resumed mining at its Moeijelijk Mine.
The announcement, which added R250m to the firm's market capitalisation, means that the company will generate cash flow which it intends to pump into the development of its deep-level platinum project.
Shares in the company had since cooled. The company was last quoted at 52 South African cents/share, an increase of 37 cents/share over its previous 33 cents/share close.
The company's chrome operation and its platinum exploration are located on the north-eastern limb of the Bushveld Complex in South Africa's Limpopo province.
Bauba Platinum said chrome mining at its Moeijelijk mine became financially unviable a year ago following a decline in the chrome price to $120 per tonne from $175/t. It was consequently placed on care and maintenance.
"The chrome-ore price has subsequently rebounded from last year's low of $80/t, and is currently at approximately $380/t," the company said.
The build up to the planned production of 20,000 tonnes of chrome ore per month is expected to be achieved within the following three months, with the expected chrome grade to be between 39% and 41%, it said.
"From a difficult position in 2016, Bauba has, having wisely preserved its chrome-ore reserves for more favourable prices, come into a stronger position and is well positioned to capitalise on these improved prices," said Bauba CEO, Nick van der Hoven.
Bauba had previously put in place a chrome-ore off-take agreement with ASA Metals with a provision for R5.6m in bridging finance. In addition, Bauba received an upfront payment of R20m on the day of receipt of the mining permit from the Department of Mineral Resources.
The Bapedi Nation is a 40% shareholder in the chrome mine and platinum prospect.