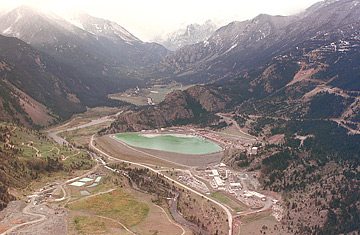 SIBANYE Gold received a boost following publication of the GFMS Platinum Metals Group Survey which said palladium was in a "persistent deficit" and forecast its price would exceed that of sister metal platinum for the first time since 2001.
Sibanye, which was hit by the lower rand gold price in the March quarter, recently completed the R28.7bn takeover of Stillwater Mining, a US company which is a primary producer of palladium.
The move has been criticised in some quarters because of the 28% premium paid for the company by Sibanye and the hefty $1bn rights offer that constitutes a major part of the firm's deal financing.
However, if the GFMS study is correct, the transaction may well have been perfectly timed as market conditions are lining up promisingly for palladium. GFMS Platinum Metals Group Survey is published by Thomson Reuters.
"Palladium is in a persistent large deficit and the market is tightening, a development we think will be increasingly felt in the coming years with more bouts of higher lease rates," said GFMS. "This has also been translating into a strong price recovery, and while the market is susceptible to a short term correction we would expect prices to recover to be in excess of $850 well before year-end," it said.
"In our view, it is more a case of when, not if, the palladium price will exceed platinum for the first time since 2001," said GFMS.
Once Stillwater had completed its $175m to $190m Blitz project, PGM production would be nearly one million oz/year making Sibanye the world's third largest palladium producer. Stillwater's palladium to platinum production was about 78%:22%. Sibanye is also the third largest platinum producer by dint of the Stillwater deal, and a top 10 gold producer.
The improvement in the palladium market was mainly driven by the "robust pace" of gasoline vehicles fitted with palladium autocatalysts, especially in China where tax breaks increased offtake 18%. China now consumes more gasoline vehicles than Europe which previously was the largest market.
As a result, palladium demand in autocatalyst applications reached 7.36 million ounces – the fifth successive all-time high and an annual increase of 5%, said GFMS.
PLATINUM
Commenting on prospects for the platinum price, GFMS said it was set to rally to be above $1,000/oz this year on the back of weak mine output which it said had fallen 2% in 2016 to 6.05 million oz owing to lower output from South Africa's five largest operations.
"Few mines escaped disruptions to production. Stoppages, mine suspensions, and stringent capital allocation in light of the lack of recovery in platinum prices, were behind much of the drop," said GFMS of South African production.
The World Platinum Investment Council, an organisation funded by South Africa's platinum group metal companies, came to a similar conclusion regarding 2016 refined South African supply. Its director of research, Trevor Raymond, said in March that capital expenditure at South Africa's platinum mines had fallen to about $1bn from $4bn over a number of years.
Global platinum jewellery scrap edged 5% higher in 2016 to an estimated 570,000 oz. This was despite a 6% decline in the dollar denominated platinum price.
Platinum consumption in autocatalyst applications rose by 2% to 3.3 million ounces last year, less than half the pace of palladium demand growth. Platinum jewellery demand declined by 12% in 2016 to reach 2.18 million ounces.