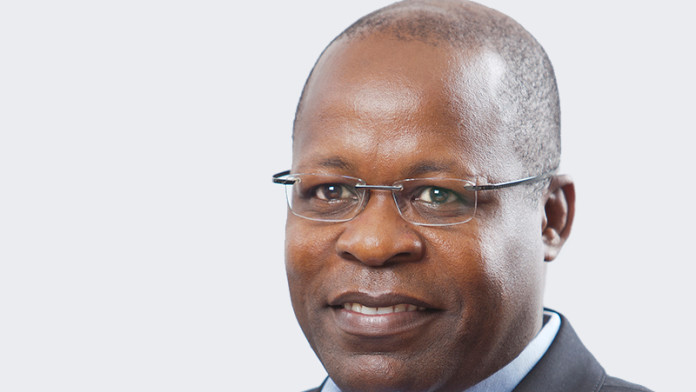 LONMIN continued to lose money in the six months ended March leaking 32.9 cents per share (2016: 37.3c/share), equal to $48m, following an operating loss of $181m, largely owing to an impairment.
The UK-headquartered company wrote down $146m related to its tangible net worth covenant which CEO Ben Magara said was a function of a poor production performance in the first four months of the financial year.
The covenant is part of the group's refinancing in 2015 and reflects the ongoing solvency of the business. Magara said there was still plenty of headroom in the business and was heartened by its cash neutrality in March. "Adverse changes in assumptions could impact on compliance with lending covenants and our disclosure in the accounts draws attention to this," the company said.
Lonmin's net cash position worsened, however, falling to $75m compared to $114m and it may deteriorate further depending on how Magara's mining team are able to contain costs.
Lower than planned production in the first half of the year – some of which was related to the effects of restructuring, absenteeism and safety-related stoppages – has led to an increase in forecast in unit costs to R11,300 and R11,800 per platinum group metal (PGM) ounce compared to original guidance of R10,800 to R11,300/oz.
Refined platinum output of 301,261 ounces, which included 10,295 oz in a smelter clean-up exercise, was 13.7% lower year-on-year. Platinum sales were 306,996 oz, a decline of 15.2%. "Although unit cost guidance has increased we remain determined to be at least cash neutral in the current environment," said Magara in a statement to the Johannesburg Stock Exchange.
The pressure on the balance sheet resulted in another cut in capital expenditure which is now forecast to be between R1.4bn and R1.5bn compared to previous guidance of R1.8bn by cutting non-essential development including Rowland shaft. The group had some 20 months of inventory on which to rely.
As part of the capex and cost reductions, Lonmin said it would close its headquarters in Johannesburg and move administrative staff to its mine in Markana in South Africa's North West province. However, spend relating to building of new houses and the bulk tailings project would not be compromised, said Magara.
Capex would also be deferred by Lonmin's strategic decision to buy 100% of the Pandora joint venture which it owned with Anglo American Platinum (Amplats) and Northam Platinum. In a R45.6m transaction with Northam, through its subsidiary Mvelaphanda Resources, Lonmin bought 7.5% in Pandora taking its stake to 100%. It had earlier announced an agreement to buy Amplats' 42.5% stake.
The function of the transaction is that Lonmin will be able to defer R1.6bn deepening its Saffy shaft by mining the same ounces from Pandora instead. A further R1bn could also be deferred on the deepening project in the longer term.
Despite the poor performance on the mining side, Lonmin said it would keep to production guidance of 650,000 to 680,000 oz for its 2017 financial year. Magara called on the platinum sector to show more production discipline by cutting high cost output amid a low pricing environment.
"While the improvement in mining performance since March is pleasing, I am not yet satisfied that we have delivered all that I know we can," said Magara.
"The results are difficult to categorise as being good or bad—what can be said is that Lonmin is struggling to make meaningful headway with it appearing to take two steps back for every two steps forward," said Edward Sterck, an analyst for BMO Capital Markets.
"The challenges faced by Lonmin continue as the company takes action to best manage its business until PGM prices recover to support the business," said Investec Securities in a note. It added that shrinking liquidity post the write-down was "… a concerning indicator as is the increase in cash cost guidance".