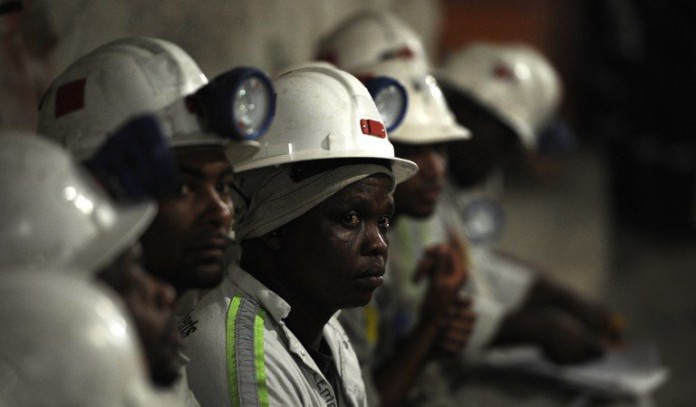 PLATINUM Group Metals (PTM), the Toronto-listed mining company, is to reduce the production target of its Maseve mine in a restructuring that will affect a "large" number of employees and contractors.
It also appears that the company has about four months to make a new mining plan work in terms of a waiver provided by its lenders on working capital and production covenants.
The company said in a statement on Saturday morning (CAT) that it would change its primary mining method at Maseve which has under-performed since it was commissioned in 2016.
In April, PTM downgraded the year's production target from Maseve to 85,000 ounces of platinum, palladium, rhodium and gold – collectively known as 4E – down from the 100,000 oz previously forecast in January for the year.
Maseve, which is about 35km north of Rustenburg in South Africa's North West province, was designed for output of 250,000 oz 4E. Output was forecast to be 110,000 oz in its first year rising to 180,000 oz, but it has far undershot that ambition which has put PTM under financial pressure.
On June 29, PTM said it would raise $20m through the issue of convertible notes making a total of $65m it has raised in three funding deals so far this year.
PTM said in today's announcement that it envisaged a more gradual ramp up in production using hybrid mining methods in which it would mix mechanized mining with conventional stoping methods which it said had been set down in the feasibility study for the mine.
This was owing to "excess dilution" which resulted in lower than planned grades being delivered to the plant. Face grades had met expectations while the plant had performed beyond its design criteria, said PTM.
"As a result of the anticipated restructuring process, there are a large number of employees in the service of independent contractors and staff of Maseve could be affected," it said. The Department of Mineral Resources (DMR) had been informed of the planned changes to staff, some of whom might be redeployed, PTM said.
The news will come as a body blow to the DMR which is already absorbing a potential job loss of some 8,500 people employed at AngloGold Ashanti's TauTona and Mponeng mines following a restructuring announcement on June 28.
"We see good potential for a sustainable mine at Maseve. The South African government and the local community have been very supportive of the Maseve Mine, and we deeply value their assistance and support," said Michael Jones, CEO of PTM.
"The Maseve Mine has good potential in terms of grades, underground developed access, completed infrastructure and a mill that operates in accordance with design criteria," the company said. New production guidance would be assessed with an operational update set to be made "in coming months".
For the time being, it appears PTM has just under four months to make the plan work as lenders had waived working capital and production covenants until October 31. "The company will assess the new plan's ability to meet the lending covenants and loan requirements in the months ahead," it said.
Further financing in debt, equity or from asset sales may be possible while PTM continued to work with BMO Capital Markets and Macquarie Capital "to review and assess corporate and asset level strategic alternatives".
Miningmx reported in May that it had asked Anglo American Platinum (Amplats) for an indicative bid for Maseve. It is thought Amplats was only interested in using Maseve's infrastructure. Maseve also borders Royal Bafokeng Platinum which may be interested in making some kind of bid for the mine or infrastructure.