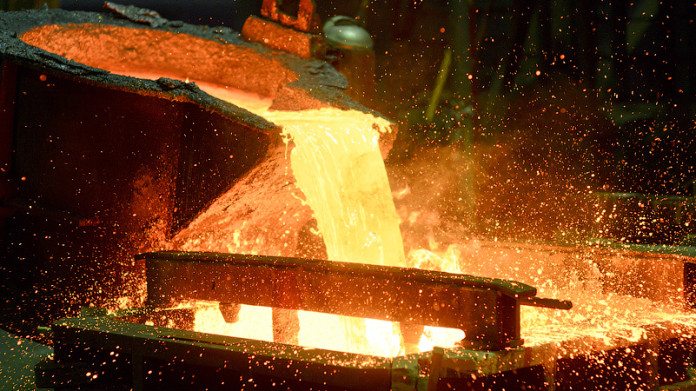 ROYAL Bafokeng Platinum (RBPlat) has agreed to buy the Maseve mine from Platinum Group Metals (PTM) for $74m (R955.5m) in shares and cash with the latter due to be settled with the proceeds of a proposed R1.1bn to R1.4bn equity capital raise.
This follows agreement on a term sheet between the parties in which RBPlat will pay $58m (R749m) in cash in order to acquire Maseve's concentrator plant and certain surface assets. A further $4m (R51m) in cash and $7m (R90m) in RBPlat shares will be paid to PTM and its black economic empowerment partner, Africa Wide – which has yet to agree to the terms of the deal – for loans due to Maseve and for their equity interests in the company of 82.9% and 17.1% respectively.
RBPlat confirmed on July 30 following a Miningmx report that it was interested in buying the assets connected with Maseve, saying that "… in line with its growth strategy, [it] submitted a conditional non-binding expression of interest in respect of a potential transaction with Platinum Group Metals Limited relating to its Maseve business". Maseve is located about 35km north of Rustenburg in South Africa's North West province.
RBPlat said today in an announcement to the Johannesburg Stock Exchange (JSE) that buying Maseve would provide it with immediate access to a concentrator plant which would allow it to treat ore mined from its Styldrift I project. It would also provide RBPlat with "… strategic flexibility to potentially extend the life of mine of the South Shaft Merensky operations". The Maseve mine was designed for output of 250,000 ounces/year 4E.
The key benefit of the acquisition is that it removes the risk of having to build a new concentrator whilst simultaneously brining forward mining – and crucially, the cash flow – from Styldrift 1. When fully commissioned, the Styldrift project is forecast to double RBPlat's platinum group metal production to 600,000 oz/year.
RBPlat has run into some criticism lately that in slowing the development of Styldrift during a correction in the platinum price it had left too much of a funding gap between the exhaustion of certain areas of its operating Bafokeng Rasimone Platinum Mine (BRPM) and commissioning of Styldrift, a project expected to cost about R10.5bn.
As a result, the company in March issued R1.2bn in corporate bonds in order to complete some R3.2bn in finance for the expansion of its Styldrift I. It also said in August that it would restructure an unprofitable shaft at BRPM, which it shares in joint venture with Anglo American Platinum (Amplats), and defer capital spend by R900m this year.
Commenting on its latest proposed capital raise, RBPlat said the proceeds would be used to "… related upgrades to the plant and associated infrastructure … Shareholders will be advised of the details of the equity capital raise in due course". Shares in RBPlat were unchanged on the JSE at the time of writing. RBPlat has a market value of R7.5bn.
For PTM, the sale of Maseve brings to conclusion nearly a decade of development. The Toronto-listed firm is now shifting its attention to another long-lead development project in the form of the palladium-rich Waterberg project. The writing was on the wall for Maseve when in July, PTM reported a $287m net loss (2016: $1.6m) of which $280m related to missed production targets. PTM consequently adopted a hybrid mining method for the mine and heavily cut production targets resulting in significant job losses.
RBPlat's primary interest in the transaction is the surface infrastructure, but it also said today that buying the mine would provide it with early access to the Frischgewaagd orebody located at Styldrift.
Although an ignominious exit for PTM, the proposed transaction will at least enable it to repay some $89m in principal and accrued interest loans. Negotiations to settle or restructure the balance of amounts due and a termination fee are ongoing, the company said in a separate announcement today.
"We do believe we have settled upon terms which will benefit both companies and all stakeholders," said Michael Jones, president and CEO of PTM. "RBPlat owns and operates the adjoining Bafokeng Rasimone Platinum Mine and is the logical buyer for the Maseve Mine," he added. Shares in PTM were down 2.3% capitalising the company at C$124.7m.