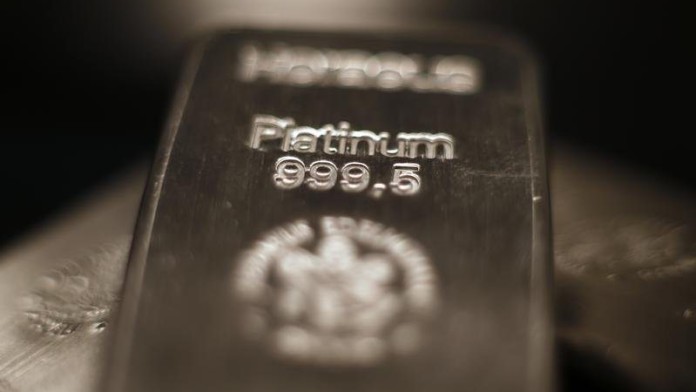 PLATINUM Group Metals (PTM) brought the curtain down on a most difficult of years in which it shelved and then sold its much-vaunted Maseve project. It, however, sold a stake in Waterberg, its next palladium and platinum prospect.
The company also said it had an additional $30m to raise in debt or through an issue of shares – or both – and that its financial statements for the year ended August 31 would carry an emphasis of matter – a notice by the firm's auditor that the future solvency of PTM was not guaranteed.
The firm's net loss for the 2017 financial year totalled $590m (2016: $36.7m). It spent $136m on Maseve during the year. The loss per share for the year amounted to $4.30 (2016 -26 US cents/share). Shares in PTM were last trading at 34 cents per share, a decline of 78% in the last 12 months.
Difficult geology and a low platinum price hurt PTM during its 2017 financial year such that it was forced to sell in August the Maseve mine – which it had been building for nearly a decade – for $74m to Royal Bafokeng Platinum – an amount that would be settled in shares and cash.
PTM said today that the funds from selling Maseve would be funnelled in part settlement of some $104m in debt while its accounts – described as "constrained" – would be touch and go until then.
In October, PTM announced it had sold a 15% stake in the Waterberg $30m to Impala Platinum (Implats) which had been seeking to diversify. The project, which is scoped to mine up to 744,000 ounces of platinum group metals (PGMs) year, has received a positive assessment by Macquarie.
It said Implats had paid appropriate value for the stake – which includes an option to increase its stake 50.01% for roughly $166m on completion of a bankable feasibility study and an off take agreement – but there were risks too such as the remoteness of the project, the lack of access to infrastructure and skilled labour, and "… unfamiliar proposed mining methods".
"We also believe the cost estimates are low and do not make allowances for real increases in labour and utility costs. The value uplift is also reduced if the project schedule is pushed out," it said. The mine is projected to cost R15bn to build according to a technical report on the project produced by PTM.