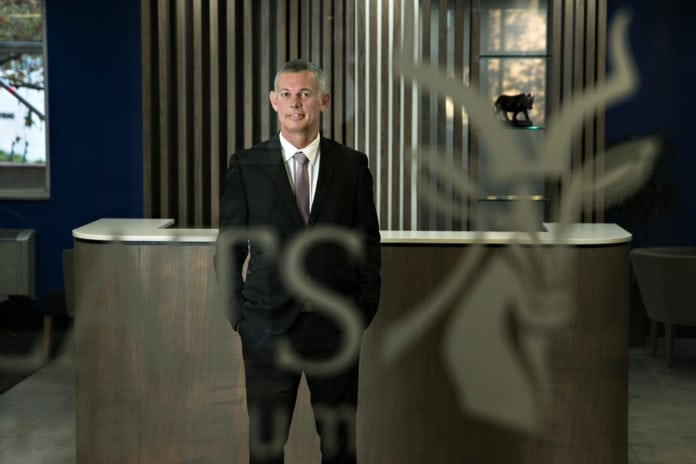 IMPALA Platinum (Implats) said it had discussed the possibility that the South African government could participate in the purchase of shafts identified for closure at its Lease Area or Rustenburg operations, although CEO Nico Muller subsequently distanced himself from the prospect when asked to clarify his comments.
Muller also acknowledged that a strike of only a month would force the company to reconsider its ability to fund its operations.
The Association of Mineworkers & Construction Union (AMCU) has threatened to call a strike at the facilities of Implats and Lonmin amid plans by the two miners to restructure their operations. Implats said on August 2, that up to 13,000 of its employees could be affected as part of a proposal to cut 230,000 oz/year in production at a cost of R2.7bn.
An estimated 9% of AMCU membership would be affected by job cuts, which also includes 12,000 at Lonmin which intends to cut production over four years. AMCU has not called a dispute as yet, but the restructuring negotiation process is currently the subject of Council of Conciliation, Mediation and Arbitration (CCMA) discussions.
"We are going into a painful process," said Muller of restructuring negotiations with unions and the Department of Mineral Resources (DMR). "I don't think AMCU is making an idle threat; it would be naive to write if off as not being a possibility," he said of an industry strike. "A five month strike would have a dire financial impact, but even a month would force us to reassess our balance sheet," he said.
Publishing its 12 month numbers today, Implats said impairments mostly linked to its restructuring at the Rustenburg (Lease Area) shafts resulted in a taxed loss of R10.8bn, and a cash outflow of R3.7bn. The group insisted, however, it was sufficiently capitalised with R6.2bn in funds consisting of cash of R3.7bn, and unused debt of R2.5bn.
Notwithstanding the restructuring, shares in the company hit an all time low on September 10 of 1673 cents per share valuing Implats at R14.6bn. Muller said that the share price performance reflected "… a lack of confidence in the implementation of the restructuring and our ability to fund it and potential cash burn in the company".
Goldman Sachs said the numbers were positive, however, with gross profit of R1.6bn coming in well ahead of its expectations. "While revenues were broadly in-line gross profit was materially ahead of our estimates," it said in a report. "This was broadly a function of lower mined costs (a function of lower unit costs) versus our estimates."
Shares in Implats gained nearly 3% in early Johannesburg trade. At the time of writing, the company is worth R15bn or 1722c per share.
DMR interest in Rustenburg shafts
Muller said discussions with the DMR and unions regarding the restructuring at Rustenburg shafts were proceeding in relatively positive terms. One of the considerations that appears to be occupying the discussions is the possibility Implats could dispose of unwanted shafts. It's unclear if this is an agenda being aggressively pursued by the DMR as it seeks to minimise job losses ahead of an election year in 2019 where the stakes are high for the ruling party, the African National Congress.
"If we are able to find alternative options through a disposal, we will definitely consider that," said Muller at a press conference today. "To the extent that it is possible, it will mitigate the 13,000 job losses. But we are set on the path of restructuring and to reduce operating cost to R29,000 per platinum oz to 24,500/Pt oz at which we will be profitable."
Intriguingly, however, he identified the state through is state-owned mining company as a potential buyer of non-core Rustenburg shafts – a view from which he subsequently sought to play down when questioned by Miningmx. "The government is not pushing the notion of participating in the disposal process, but I raise it as a possible option. It is something that has been suggested," he said.
"We have had an overwhelming response to the disposal plan with 27-year old fund managers sitting in New York showing interest," said Muller. "But of those, probably about 2.5% are realistic," he said. Asked if Implats was effectively taking on a joint venture partner given the proximity of shafts earmarked for disclosure to continuing operations, Muller commented: "I don't see it as a joint venture. It has to be a clean cut. But let's not discount anything as a possibility".
The DMR chose not to respond directly to the issue of potentially investing in the Implats shafts when asked by Miningmx. However, Ayanda Shezi, spokeswoman for the DMR, said: "The department, company and unions are currently engaging in terms of Section 52 of the MPRDA [Minerals and Petroleum Resources Development Act].
"The priority at this stage is to ensure that as many jobs as possible are saved, and that mass retrenchments are avoided. The outcome of discussions will be outlined in due course". Muller said he was hopeful jobs would be saved. "I am optimistic because 2,000 jobs were shed by Implats last year and there wasn't one forced retrenchment," he said.