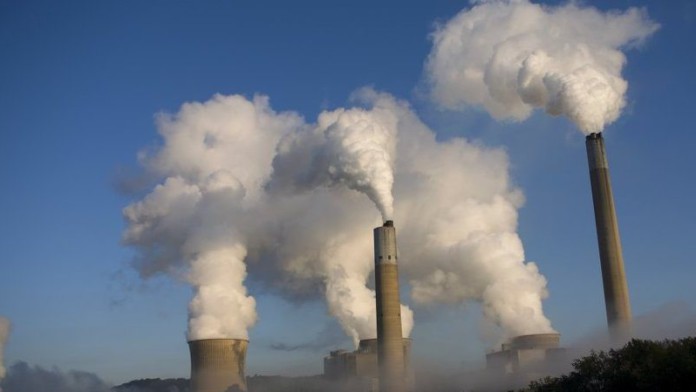 THE South African mining industry cannot continue to "… stick its head in the sand" about a proposed tax on carbon emissions because there will be legislation on greenhouse gas emissions brought into effect from 2020.
That was the warning issued by Garyn Rapson, partner: environmental and natural resources at legal firm Webber Wentzel, in a presentation to a breakfast meeting of the Joburg Indaba, a conference, held in Johannesburg on Thursday.
Speaking on the topic of 'implications of NEMA (National Environmental Management Act) and other environmental regulations for the mining industry', Rapson said: "Everybody hopes that the carbon tax will go away. It will not. It cannot.
"South Africa has signed commitments in terms of the Paris Agreement and we are bound by those international obligations which kick in from 2020. So we will have law by 2020 around these issues and you just cannot put your head in the sand about it anymore. You have to go and do something about it."
Rapson said he had met with "… some of the people in government" regarding carbon tax issues recently on behalf of a client. "There is a big disjunct between DEA (Department of Environmental Affairs) and National Treasury about how this thing is going to work.
"They are trying to figure it out, but everybody is aligned with the fact that monitoring and reporting on GHGs (greenhouse gasses) must inform the carbon tax.
"The key message I got from them was that the carbon budgets are going to be very important. My advice to all clients would be to go and get those carbon budgets done because it seems like that carbon budget will be the benchmark. It will only be GHGs over the budget where you will have to pay tax on that," said Rapson.
There had been "… massive amounts of comments" made about the Carbon Tax Bill since it was published, but the proposed structure of the carbon tax remained the same, he said. "It's R120 per tonne of carbon with a bunch of rebates that mean you can get up to 95% of that as a rebate so you will probably only be paying around R6/t if you do everything right," Rapson said.